Not a day passes that I don't think about Bali.
Yet when I do, I don't immediately remember the warm sunshine on my skin, the taste of chicken satay, the sounds of waves crashing, or the adrenaline rush of driving a scooter on chaotic streets. But to so many people, that is Bali. That is what they know and love, and that is what they'll return to Bali for time and again.
And they're not wrong. To me, Bali is all of that.
But it's also so much more.
When Bali comes to mind, thousands of memories and emotions come rushing back.
Often, I find myself cracking up, thinking about a time that I met a Balinese local, and we exchanged smiles, laughs, words, or even just gestures because we didn't speak a common language. And then, instantly, I feel happy.
This post is a spotlight on the Balinese people, because I think we can all learn something from them. We can learn something more important than anything we can learn in school or read in books.
Balinese people don't have a lot of stuff. They don't have flat-screen televisions or the latest iPhones. They don't drive fancy cars. They don't have a lot of money. They don't even have their own bedrooms.
But you know what? They don't need it.
They have love for everyone and everything on this planet. They understand what it means to be kind. They have a sense of humor like nothing I've ever seen. They have huge hearts. They have infectious smiles and contagious laughs. They show love for their gods in everything they do. And they always strive to be better human beings.
No, Balinese people don't have a lot of stuff, but they have everything they need.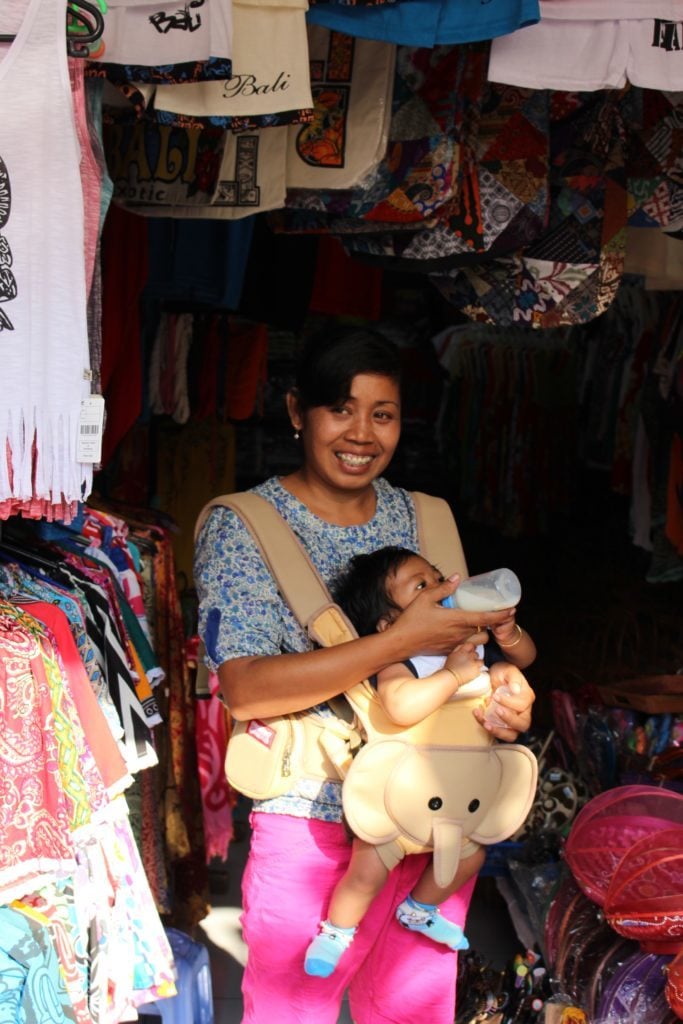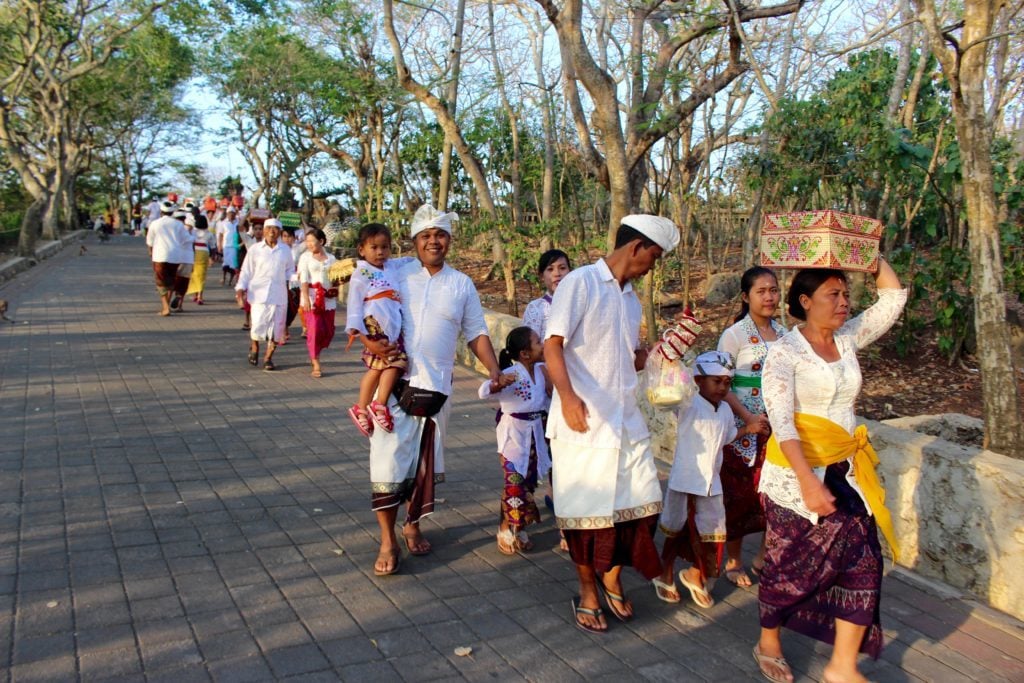 So here's to the beautiful Balinese people who stole my heart. I wish that everyone on this planet could be a little bit more like them. Oh, what a world it would be…
Over to you! Have you visited Bali before? Are the Balinese people among the warmest, most beautiful people you've ever encountered?