Khaki Heavyweight Hooded Parka:
While Southern Californians, among a few others, don't get to experience anything close to a cold winter, this does not mean that most places have the same luxury. This is a coat that I would have loved my first winter in New York. Topman is known for both being stylish and of good quality, making this an overall great piece…ohh and it's also half off.
https://us.topman.com/en/tmus/product/clothing-172005/mens-jackets-coats-3852058/khaki-heavyweight-hooded-parka-3523248?bi=1&ps=20
Leather Patch Beanie:
So everyone knows that you need to keep your head and ears warm in the winter. I suggest doing it in minimalistic yet classic style. Supreme is the king of streetwear but changes it up here with a elegant and clean beanie. Stunt in it or don't it's versatile enough to do either!
https://www.supremenewyork.com/shop/hats/leather-patch-beanie/heather-grey
Nike Air Huarache:
Nike is the world's best sports brand and has been on the come up for their lifestyle pieces as well. This sneaker is the perfect combination of both aspects. It's extremely versatile and comfortable; it'll be a great shoe to explore a city in or to wear on a plane.
https://store.nike.com/us/en_us/pd/air-huarache-shoe/pid-1542403/pgid-1486194
Leather Wallet Sleeve:
If you're like me then you don't like to carry a lot with you and would rather compartmentalize whatever you absolutely have to carry. So here you go!
P.S There are also sleeves available for the iPhone 5 for those of us that haven't jumped on the 6 bandwagon!
https://www.mujjo.com/the-sleeves-collection/leather-wallet-sleeve-for-iphone-6-black
Pebble Backpack:
The need for compartmentalizing continues as well as the minimalist look. This backpack is clean and to the point; it's efficiency is especially shown by its water resistant material, the laptop sleeve, and the light build.

https://www.ultraolive.com/products/pebble-backpack-1
Camera Lens Mug:
Whether you have a hectic life or you just enjoy coffee, i recommend this mug because it's different and gives off a rather worldly vibe. Basically I just think it's really awesome.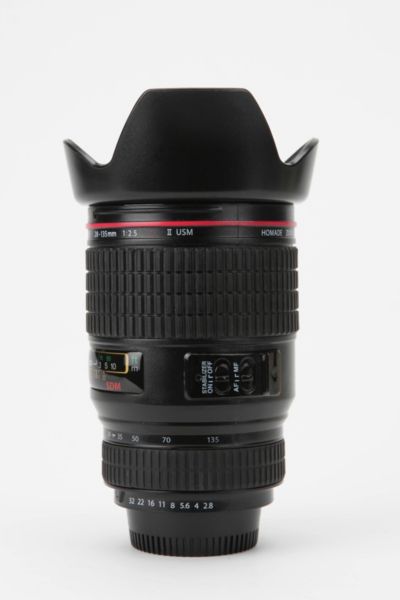 https://www.urbanoutfitters.com/urban/catalog/productdetail.jsp?id=25558891&parentid=A_FURN_MUG#/
Petrol Pipe Earphones:
When it come to headphones two things pop into my mind: first it's Beats by Dre, everyone has them because they bump and they look cool at the price of $100 and up; next are the plain, white headphones that you get with apple products that are barely adequate. Here's the solution; Denmark is known for making quality products and these are no exception. For $60 you get better quality music playing in your ears without breaking the bank.
https://store.hypebeast.com/brands/aiaiai/pipe-earphones-in-petrol
Here you have some of the gifts that, in my opinion, are both a necessity and a luxury. Everyone loves the holiday season so here are some ideas of what to get a guy of any age! I'd love to hear any gifts that you guys would include in this list, comment below.