If you've never heard of Pemuteran before, then I wouldn't be surprised. This quaint, stunning fishing village, nestled on Bali's quiet northwest coast, is a very well-kept secret.
If you are looking for an off-the-beaten-path destination in Bali that offers incredible snorkeling and diving, pure relaxation, lots of countryside charm, and abundant nature, then this hidden paradise is your place.
In this Pemuteran travel guide, you'll find everything you need for an amazing trip, including the best things to do in Pemuteran, where to eat, where to stay, and some handy tips!
About Pemuteran, Bali: Why You Should Visit
My first trip to Bali looked so similar to everyone else's travels to the island, consisting of Ubud and the busy South. And like so many others, I fell in love with Bali – its people, its nature, and its beautiful culture.
But I always had this feeling that I had only just scratched the surface.
Before my second trip to Bali, where I planned to dig a lot deeper, a well-traveled friend of mine told me about one of the island's last hidden gems. She told me of a rural place on the northwest coast where I'd find peace and quiet, stunning black-sand beaches, incredible snorkeling, and many more roosters than people.
And so, based on her recommendation alone, I set out for Pemuteran, hoping to find the tranquil and rustic secret paradise she described.
And after spending four nights in Pemuteran, I can confirm that it is exactly that.
Best Things Do in Pemuteran, Bali
Other than snorkeling, diving, and eating traditional food, there's not much of anything to do in Pemuteran, except relax… Here are the best things to do in Pemuteran.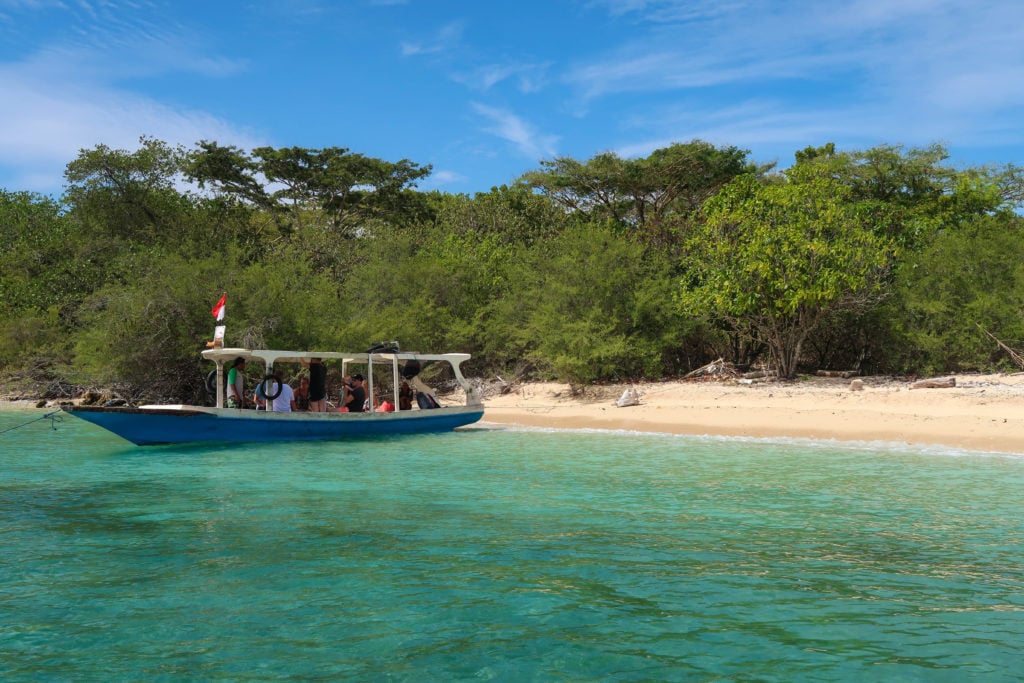 1. Boat Trip to Menjangan Island
One of the main draws to Pemuteran is its fantastic snorkeling and diving. In fact, many people say it's the best dive sites Bali has to offer.
Just off the coast of Pemuteran beach, you'll find Menjangan Island dive sites, which are where the best snorkeling and diving areas are.
While the coral isn't super colorful, I saw lots of beautiful fish, starfish, and even a sea snake! And I found Nemo, too! The water is ridiculously clear at Menjangan Island – in fact, it's some of the most beautiful water I've seen.
Snorkel at Menjangan Island
If you're certified to dive, then I would recommend diving at Menjangan Island since the two divers on our boat said they saw sea turtles and a pretty big shark – among lots of other interesting creatures!
When you snorkel at the island, you will see a lot of awe-inspiring creatures, but not quite as many as the divers do, since you don't have enough oxygen to swim down past the drop-off.
I paid roughly $45 for my snorkeling trip, which included transport to/from my hotel (the amazing Global Royal Pemuteran), the "speed" boat to Menjangan Island (which is really quite slow), snorkeling gear, a delicious helping of mie goreng for lunch, lots of water bottles, and an awesome guide. Plus, the best part about the tour was that it was an intimate experience – there were only six other guests aboard!
Going on a day trip to Menjangan Island is, by far, the best thing to do in Pemuteran. Click here to book your snorkeling trip.
Advance your Dive Training
If you are already certified to dive and want to progress to an Advance Open Water certification, then Pemmuteran is an amazing place to do it. This Advanced Open Water Course in Pemuteran is a two-day course to progress your dive level and includes five adventure and discovery dives, including at Menjangan Park.
Visit the Underwater Temple Garden
Another great dive site is the underwater temple gardens in Pemuteran Bay. These are actually manmade 'ruins', and were created to develop diving in the area. Statues and stone 'artefacts' have been submerged to look like a Lost City of Atlantis. The temple gardens have also been used to expand the reef life in the bay.
The Underwater Temple Garden is also known as Taman Pura. The comes from the Indonesian word 'Taman' for 'garden' in Indonesian, and 'Pura' as a Balinese Hindu temple. While these are not authentic underwater ruins they do make for an interesting dive site.
2. Snorkel at the Biorock Project
While in Pemuteran, another thing you must do is snorkel at the Biorock Project.
Over the years, Bali's originally vibrant coral reefs have become severely damaged due to irresponsible fishing practices and rising temperatures. The Biorock Project is the local peoples' way of reversing that destruction.
With a total length of 300 metres, Pemuteran's Biorock Project is the largest Biorock coral reef nursery and restoration project in the entire world!
When in Pemuteran, make sure to stop by the Biorock Information Center (next to the Taman Sari Resort) to learn more about the project and to sponsor your own baby coral!
Discovery Dive at the Biorock
If you're not scuba certified, you can get a taste on this Discover Scuba Diving in Pemuteran at the Biorock Tour. Your scuba experience will start off by learning scuba diving theory, and how to dive safely. Next, you'll practice in the pool. And finally, you'll head for the ocean to go on your very first dive, exploring marine life at the Biorock Project!
Click here to book your Discovery Dive at the Biorock!
3. Explore the Town
The town of Pemuteran lines the busy main road that runs across Bali's North Coast. Unlike most other places in Bali, you will not find tons of markets and boutique shops selling all kinds of colorful tourist souvenirs.
Pemuteran is just not that kind of place.
Instead, what you'll find are plenty of roadside warungs and cafés, dive shops, spas, and many other family-run shops.
There's not much to specifically see or do in town. Instead, you should plan to just relax, explore, and enjoy. And if you can get your hands on a rental bike, then that would also be a fun adventure!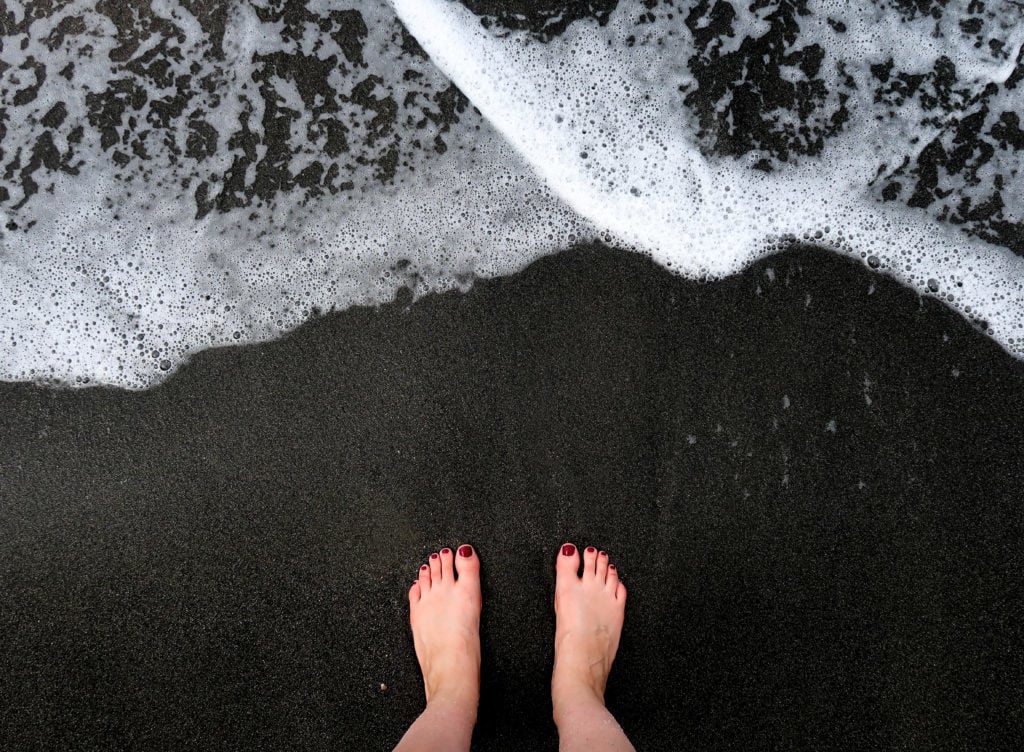 4. Relax at the Black-Sand Beach
You don't have to try very hard to find a stretch of beach that's completely your own in Pemuteran.
When you stroll down the beach in Pemuteran, you will see a drastic difference in sand colors and textures as you go. Some areas have sand that's black as night and extremely soft and fine, while other areas offer yellow sand and lots of pretty shells, as well as rocks and pebbles.
Generally speaking, the areas with yellow sand have very rocky shores which are sprinkled with sea giant urchins.
Because of that, only swim in the black-sand areas where there are no rocks! When you head toward the more populated areas of Pemuteran's beaches (in front of the resorts), signs will dictate which zones are safe for swimming and which aren't!
5. Hang by the Pool
It gets very hot in Pemuteran, so when it comes to accommodations, I highly recommend choosing one with a pool! (Hint, hint: Choose Global Royal Pemuteran!)
In addition to the heat, Pemuteran is a place to kick back and relax, read a book, and sip an ice-cold beer.
I spent much of my time in Pemuteran out by the pool, and loved every moment of it. Usually, I want more than to sit around and do nothing all day. But not in Pemuteran.
And that's because there's nothing like spending time in Pemuteran, in complete relaxation, staring up at the sky, listening to nothing but the palm trees rustling in the wind and the roosters crowing.
6. Pamper Yourself at the Spa
While in Pemuteran, you should keep the theme of relaxation going and indulge in spa treatments! There are a few spas in town that offer all types of treatments for insanely good prices.
Though I never got around to getting a massage in Pemuteran, I stopped into one of the spas to check prices. For a 60-minute Balinese massage, expect to pay 150,000 IDR (or roughly $11 USD). A 90-minute Balinese massage and body scrub combo was 200,000 IDR (or about $15 USD).
If you walk through town, you will find a few different spas to choose from. More than likely, your hotel will also offer spa treatments, but they may cost a few dollars extra!
7. Explore the West Bali National Park
Another draw to Pemuteran is the West Bali National Park, also known as Bali Barat National Park, and covers roughly 19,000 hectares of protected lands and waters.
If you're ready for a bit of adventure, then head to this national park. There, you'll find lush jungles, soaring mountains, crystal clear sea waters, beautiful beaches, mangroves, and rainforests. Trekking, swimming, snorkeling, diving, and bird watching are a few of the activities you can enjoy there.
And speaking of bird watching, you will hopefully get the opportunity to see a rare, nearly extinct species of bird called the Bali Starling. These white birds with blue faces and black tips on their wings and tails are absolutely beautiful, and you won't find more of them anywhere else than at West Bali National Park.
Other animals you may see in West Bali National Park include crested serpent eagles, hawksbill sea turtles, leopard cats, Javan macaques, wild deer, wild boar, and water monitors.
Where to Eat in Pemuteran, Bali
Since Pemuteran is just a small fishing village, there aren't too many dining options. But luckily, the few options there are, are indeed, fantastic. Since I'm a bit of a foodie, this came as a very welcome surprise.
During my five days and four nights in Pemuteran, I found plenty of fantastic roadside warungs and restaurants I know you'll enjoy.
1. Warung Setia
I had an absolute feast at Warung Setia, and scarfed down every last morsel.
Between the mie goreng, fried fish, spring rolls, gado gado, rice, plenty of sambal sauce, and some large, ice-cold Bintangs, this was a meal to remember!
2. Warung Kadek Merry
Warung Kadek Merry was the first restaurant I tried in Pemuteran, and it set the bar very high!
There, I tried pepes ikan, which is grilled fish in a banana leaf with vegetable curry and rice, as well as laksa lemak, a dish of rice noodles, chicken, curry soup, vegetables, herbs, and spices.
I loved everything about Warung Kadek Merry – the cute outdoor setup, the service, the food, and the free wifi.
3. Warung Prapat Sari
I waited until my last night in Pemuteran to try Warung Prapat Sari, and my only complaint is that I should've tried it sooner. I would have come back again and again!
This tiny warung sits on the side of the main road and has no more than 20 seats. The family that cooks the food could not be friendlier and they really couldn't work any harder, either. They made our entire meal from scratch. Our table was closest to the tiny kitchen, so I could see just how hard they worked to make us the most delicious meal I had in Pemuteran.
We ordered mie goreng and "Balinese pad thai." And two large Bintangs.
I can't even begin to tell you how amazing their food was. Because if I start, I won't stop. Just do yourself a favor and go here!
4. Frangipani Bar & Restaurant
Frangipani Bar & Restaurant is the "fanciest" restaurant in Pemuteran, but don't worry, you don't need to dress up.
The service, food, and atmosphere here are all fantastic, which is why this is one of the most popular places to eat in Pemuteran.
Go for the typical rijsttafel (a Dutch word for rice table), which is essentially a feast with all of the Balinese classics like chicken, fish, and beef satays, yellow curry with chicken, gado gado, and more.
5. La Casa Kita
You know when you've been in Asia for a few weeks and literally all you want is pizza? Well, when that happens, I thank goodness for places like La Casa Kita.
Believe it or not, your Italian food cravings will be satisfied at La Casa Kita. I'm not saying their pizza and pasta made me feel like I was in Naples, but it is definitely decent.
As far as Italian food goes in Indonesia, this place will not disappointment.
Where to Stay in Pemuteran, Bali
Global Royal Pemuteran
I stayed at the Global Royal Pemuteran, and I cannot recommend this adorable little place enough. Hands down, it's one of the best places I've ever stayed.
I loved the Global Royal Pemuteran because it's exactly the kind of place you want to stay at while in Bali. With only six villas, surrounding one pool, there's no place more tranquil in the world.
The six villas at the Global Royal Pemuteran are equipped with only the essentials: a bed, a closet, mosquito nets, air conditioning (this is key as it gets very hot), decent wifi, and an outdoor bathroom so you can look up at the stars as you shower.
Certainly, there's nothing fancy or exciting about these villas, but that's precisely why they're special.
In addition, the hotel's location is absolutely perfect, tucked down a sleepy dirt road, just one block away from the beach.
Breakfast is also served each morning on your patio by the kindest, friendliest hotel staff you may ever meet.
You can book your perfect stay at the Global Royal Pemuteran here!
If you're looking for something a bit more up-market for your stay in Pemuteran, then consider the Sumberkima Hill Retreat. Still looking? You can find other great deals on accommodations here!
How to Get to Pemuteran, Bali
The best way to get to Pemuteran is to hire a driver to take you there.
If you're coming straight from the airport, then it's roughly a 4-hour drive. From Ubud, it's about a 3.5-hour drive. However, keep in mind that there is always traffic in Bali, so the journey may take (a lot) longer than you expect.
There are also many interesting sites and beautiful scenes along the way, which will make your journey even longer.
We drove to Pemuteran from Ubud, and we decided to stop at Pura Ulun Danu Bratan and the Jatiluwih Rice Terraces along the way. We also planned to visit Gitgit Waterfall, but it was raining and therefore too dangerous.
What to Pack for Pemuteran, Bali
Bring earplugs! You won't be able to sleep without them due to the roosters crowing and dogs howling all night long.
Bring lots of reef safe sunscreen, hats, and bathing suits to shield yourself from the strong equatorial sun. It's also a good idea to pack a swim shirt if you are particularly sun sensitive while swimming and snorkeling.
Take out plenty of cash before you arrive because you will have a hard time finding an ATM.
Local eSIM: Don't expect great wifi. Always prepare in advance with a local eSIM for your phone to stay connected.
Pack bug spray! There are less bugs than in other parts of Bali, but they will bite you nonetheless.
Pack some good conditioner because you'll need it to remove the knots from your hair after snorkeling all day. These conditioner bars are great for traveling light and saving on plastic.
Book a hotel with a pool and air conditioning because it can get very hot.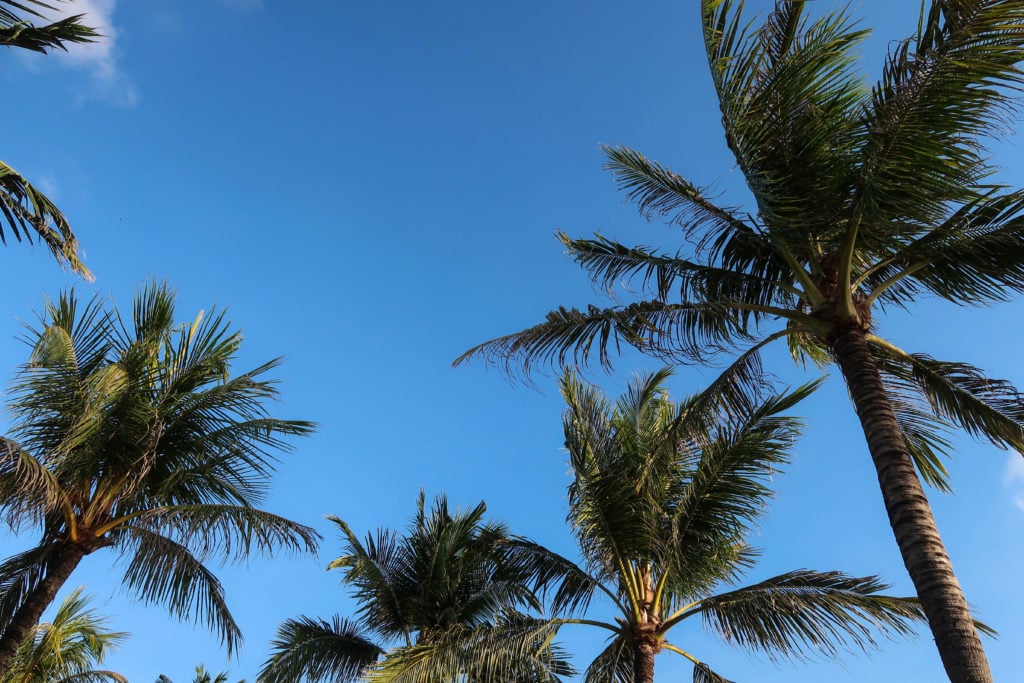 The Ultimate Travel Guide to Pemuteran, Bali
If you're ready to get off the beaten path in Bali, then Pemuteran is the perfect place to go.
Just four hours away from the busy south bali, it's far enough away to get back to nature, to relax, go on a few adventures, and enjoy the beaches all for yourself, but it's also close enough to fit into the rest of your itinerary.
After spending five days and four nights in Pemuteran, I can't imagine taking another trip to Bali without visiting this perfect paradise. Between the incredible snorkeling and diving, friendly locals, gorgeous black-sand beaches, fantastic restaurants, and the cutest hotel ever, Pemuteran is a must on any Bali itinerary.
Quick Tips for Pemuteran, Bali
HOTEL: I use this website for scoring amazing deals on accommodation worldwide. We stayed at the Global Royal Pemuteran and it was incredible.
HOSTELWORLD: If you're traveling on a budget, this is the best website to score cheap hostel deals.
VACATION RENTAL: I use this site for finding the perfect vacation rental for an unforgettable getaway.
TRAVEL INSURANCE: Never go on a trip without travel insurance. If you are a remote worker and/or traveling regularly SafetyWing has an awesome monthly subscription for digital nomad insurance (I currently use SafetyWing).
GUIDED TOURS & EXCURSIONS: Many of the tours I recommend are hosted with Viator, which also works with local tour operators.
CHEAP FLIGHTS: Ubud airport is the obvious choice if you are flying straight in. Get great deals on flights using my favorite flight fare aggregator.
TRAVEL GEAR: A collection of all of my must-have travel gear are all listed here. But most important to remember is bug spray, and suncream, nobody needs bites and burns on their vacation photos!
STAY CONNECTED: Get a local eSIM for your phone so you can use your maps app, talk, text, and post to Instagram without roaming fees!
SAVE THIS POST ON PINTEREST FOR LATER!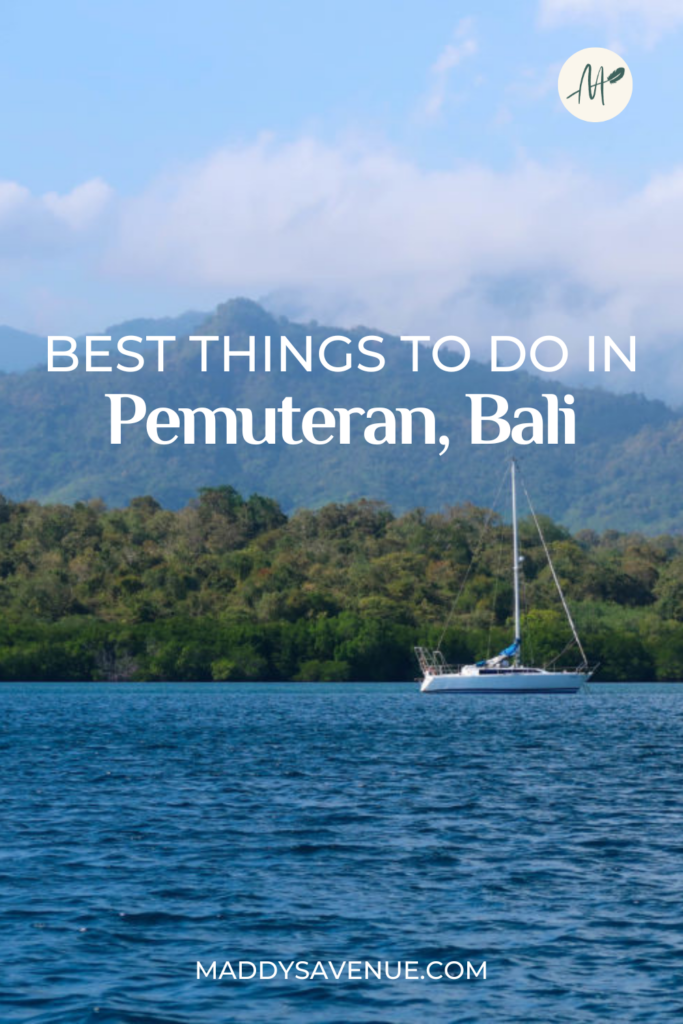 Pemuteran, Bali Travel FAQs
How do I get to Pemuteran?
The best way to get to Pemuteran is to hire a driver to take you there. Coming direct from the airport it's roughly a 4-hour drive. From Ubud, it's about a 3.5-hour drive. However, keep in mind that there is always traffic in Bali, so the journey may take (a lot) longer than you expect.
Where is Pemuteran Beach?
Pemuteran Beach is the northwest of the island of Bali, nestled next to the pretty, quiet village of Pemuteran.