You can find it on almost everyone's bucket list; and that's because snorkeling on Australia's Great Barrier Reef is just one of those experiences that you shouldn't miss out on in your life. Even if the reefs have seen massive bleaching events in the past years, due to global climate change.
I could go on and on about how incredible snorkeling on Australia's Great Barrier Reef was, but for once, I'm just going to let the photos do the talking.
Between an absolutely perfect day of Queensland weather, multiple shark, sea turtle, and stingray sightings, and a few jellyfish stings to the face, snorkeling on the Great Barrier Reef was an experience I won't soon forget.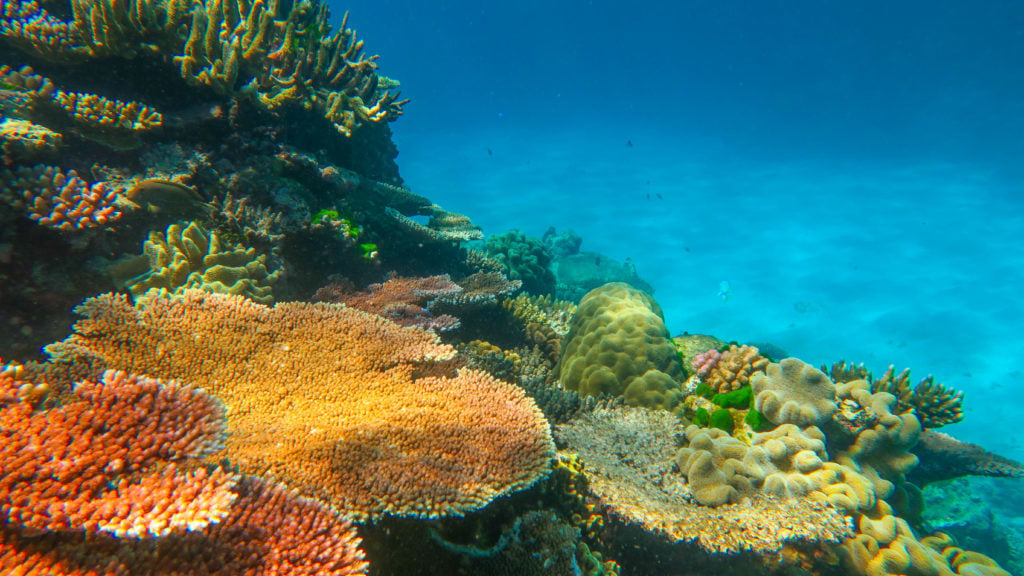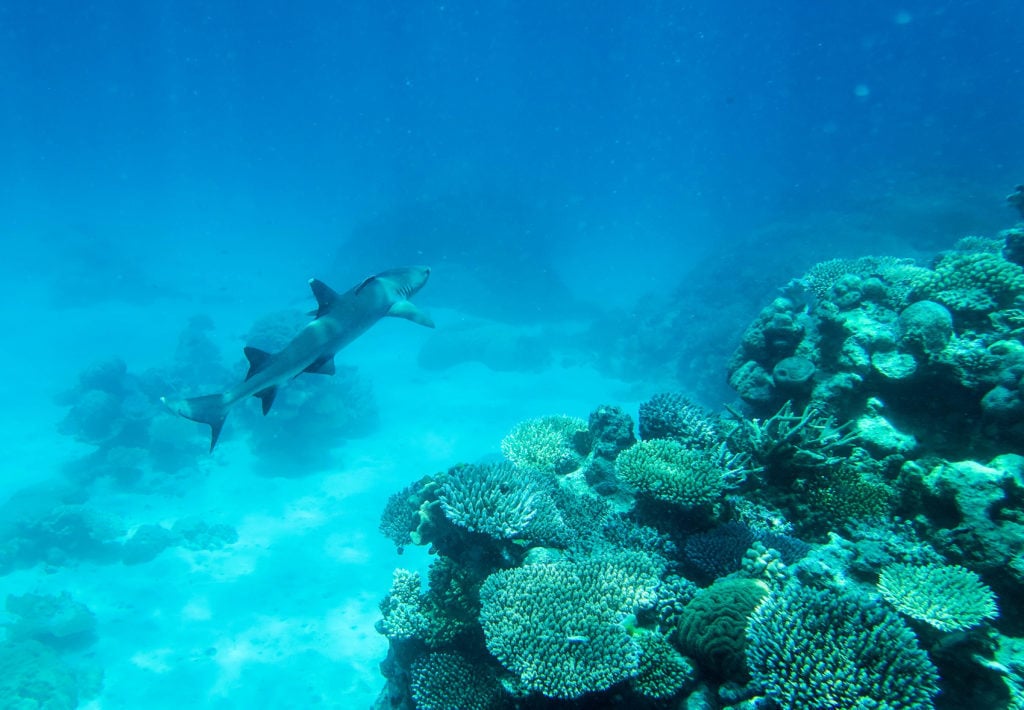 Which tour company should you go with?
If you're trying to decide which tour company to snorkel the reefs with, then I highly recommend this one.
While this tour is one of the priciest options, it's also one of the very best. It takes you to a protected area of the Outer Great Barrier Reef, where only this tour company has the authority to hold snorkeling tours. That means that you will enjoy the most pristine, beautiful areas of the reef, without all of the crowds.
When it comes to Great Barrier Reef snorkeling tours, you get what you pay for. In my opinion, paying a premium price for a top-quality tour is worth it for this once-in-a-lifetime experience. You're snorkeling on the world's largest reef, so you may as well pay to go to the best spots, with the least amount of people — right?!
Click here to book the best GBR snorkeling tour ever!
Did you know…
When you book travel or purchase something through our links, we receive a small commission, at no extra cost to you? Your support enables Maddy's Avenue to keep producing helpful travel content. Thank you!
By the way, if you're into bucket list snorkeling and diving destinations, then Belize should be at the top of your list. Read this article to learn more: Why Visit Belize? Top 10 Reasons Why You Should Travel to Belize ASAP!