From the moment we pulled up to the Sofitel Bali Nusa Dua Beach Resort, I knew our stay would be regretfully short.
And sure enough, on the morning of our flight to Singapore, our cab driver waited for us to checkout and grab our luggage, and I contemplated booking a few more nights and telling him to come back for me next week.
And then maybe, just maybe, I would be ready to leave.
I wanted nothing more than to stay right there in the perfect paradise that is the Sofitel Bali Nusa Dua, but sadly, the flight to Singapore was nonrefundable. I had to leave, but before I did, I promised myself that I would return someday.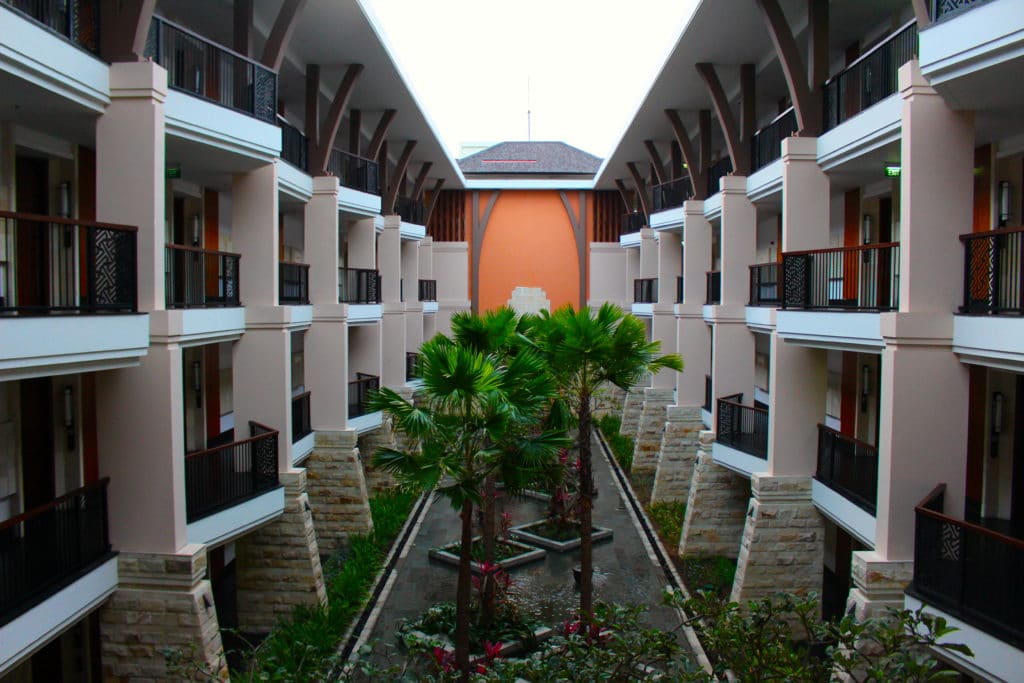 Sofitel Bali Nusa Dua: Resort property
The Sofitel Bali Nusa Dua, itself, is impeccably designed and ultra-modern, yet perhaps the resort's most notable aspect is how it flawlessly ties together the Sofitel's elegant French roots with the island's rich culture and traditions. An unlikely pair (and a pleasant surprise), this French-Balinese luxury resort is a visual masterpiece, which is sure to wow anyone that has the pleasure of laying eyes on it.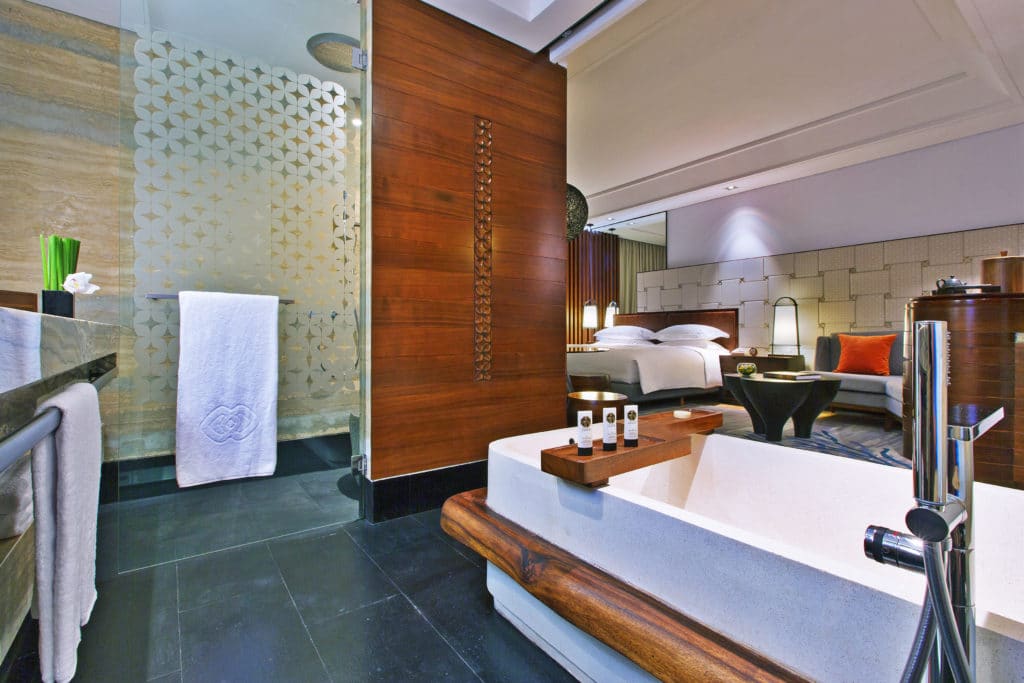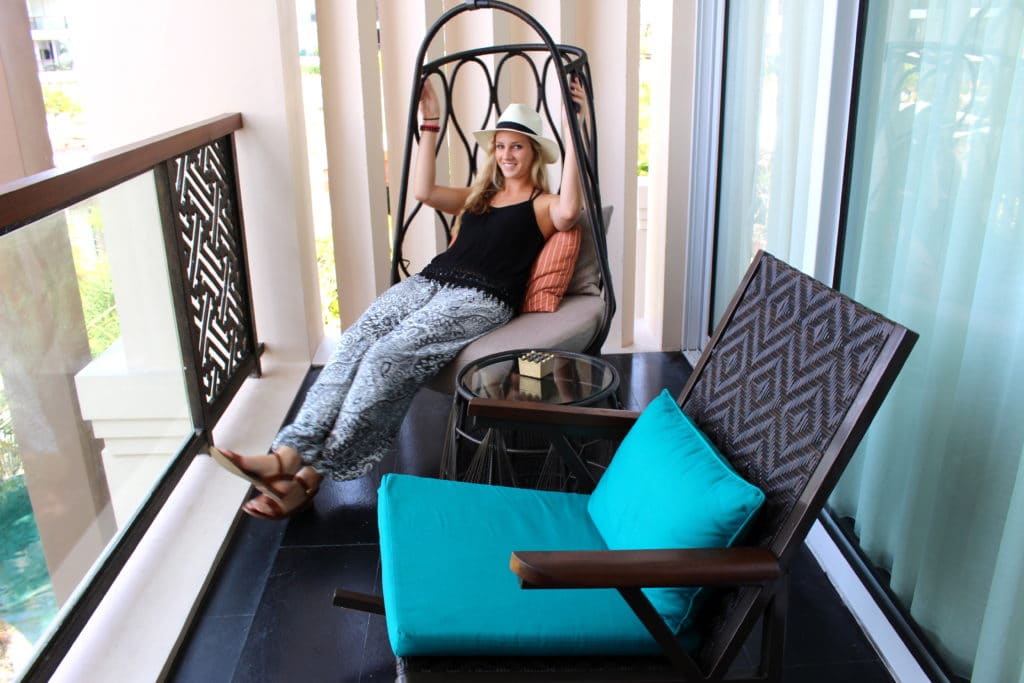 Sofitel Bali Nusa Dua: Guest rooms
My jaw dropped continuously as I walked through our spacious Luxury Room for the first time. From the gigantic walk-in shower, to the comfy king size bed, to the spacious balcony featuring chic seating and ocean views, to the sitting and dining areas, this room had it all, and then some. And did I mention its sleek, modern, yet tasteful design? Our room at the Sofitel Bali Nusa Dua was everything that a luxury guestroom should be.
Sofitel Bali Nusa Dua: Service/staff
Not only does the Sofitel Bali Nusa Dua look the part, but it plays it too. Here at the Sofitel, 5-star luxury meets its perfect match: exceptional 5-star service. However ridiculous the request, the staff at the Sofitel will go above and beyond to make sure they've done everything to fulfill your every want and wish. Isn't that what we all need during a luxury vacation?
When we arrived at the Sofitel, we realized that we'd forgotten our passports in the safe box at our previous hotel. Immediately, the bellmen set up a complimentary car for us to go retrieve them.
Further, whenever I asked where I could find something, not only was I told, but also I was shown personally.
I could go on and on about the Sofitel's first-class service, but I recommend that you actually experience it for yourself. It's this kind of service – and these kind of people – that makes a vacation special, and even unforgettable.
Sofitel Bali Nusa Dua: Activities
The Sofitel Bali Nusa Dua doesn't lack in the activities category either. With daily activities on offer such as Sun Salutation Yoga, Beach Volleyball, the Fire Dance show, and Zumba, there's always something to do at the Sofitel. If you just want to kick back, there are multiple pools to lounge at. The fully equipped SoFIT gym and rental bikes are also on offer. At night, movies are played on an outdoor screen, accompanied by comfy chairs to sprawl out on. And lastly, if you're welcomed to Club Millésime, the Sofitel's executive lounge, you will enjoy complimentary tea and pastries from 3-5 p.m. daily, and wine/cocktail hour with tapas from 5:30-7:30 p.m. daily.
Sofitel Bali Nusa Dua: Restaurants and bars
The Sofitel offers five different food and beverage outlets: KWEE ZEEN, CCC (Cut Catch Cucina), L'OH Pool Bar, Le Bar, and Nikki Beach. All five are absolutely delicious and special in their own right. Make sure to catch Happy Hour at the L'OH Pool Bar from 3 to 7 p.m. every day, visit CCC on Saturday or Sunday for its world-famous seafood brunch, and KWEE ZEEN for a special dining experience that will send your taste buds on a food tour around the world. In the evening, don't miss watching the Fire Dance show from the lobby's Le Bar over a few cocktails.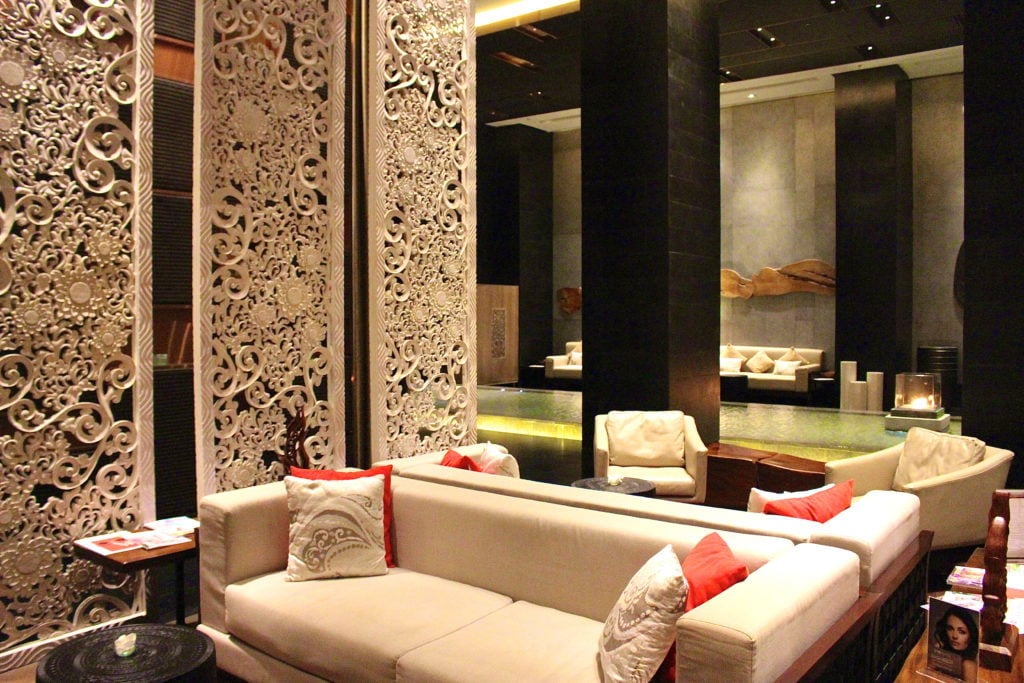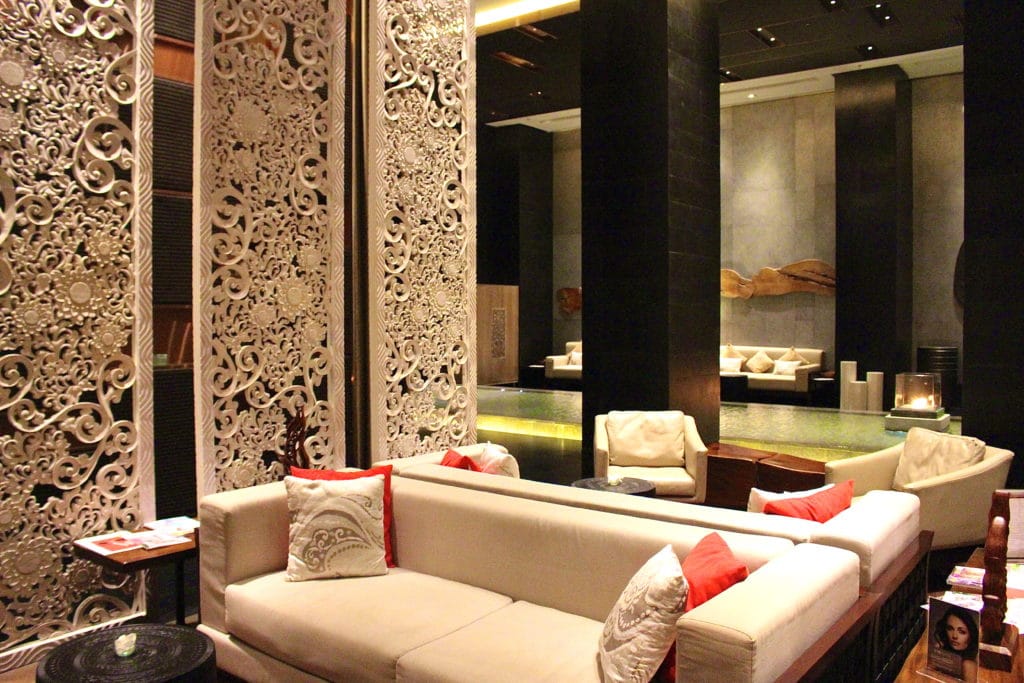 Sofitel Bali Nusa Dua: SO Spa
Upon entering the Sofitel's SO Spa, you'll be completely overcome by a sense of tranquility. A friendly face will be waiting to greet you, prompt you to change into a soft robe and spa sandals, and serve you hot ginger tea. As you sip your tea next to the spa pool in the dim light, SO Spa's calming vibes and soothing sounds will prepare you for the ultimate pamper time. I enjoyed the 1-hour No Nonsense massage and have rarely been so relaxed in my life. Well done, SO Spa. Well done.
Sofitel Bali Nusa Dua: Location
Set in the premier neighborhood of Nusa Dua, and situated along a pristine, yellow-sand beach, the Sofitel Bali Nusa Dua's location couldn't get any better. With all of Bali's main attractions nearby, the Sofitel Bali Nusa Dua will be the perfect home base in paradise. Destinations such as Ubud, Kuta, and Seminyak, and attractions such as the Uluwatu and Tanah Lot temples are all an hour-and-a-half or less away from the Sofitel. Another plus is that the Bali International Airport is just a quick twenty-minute cab ride away.
The Sofitel Bali Nusa Dua is great for:
– Family holiday
– A vacation with friends
– Mother-daughter trip
– Romantic getaway
Rates start at $186 USD per night.
You can book your stay at the Sofitel Bali Nusa Dua here.
The Travel Alphas were graciously welcomed as guests of the Sofitel Bali Nusa Dua, but as usual, all opinions and experiences expressed are our own.