When it comes to city breaks in Northern Europe, there could be no better choice than Stockholm. A beautiful city of fourteen islands, amazing medieval architecture and history, thriving café culture, and cool Scandinavian design, 3 days in Stockholm will be well spent!
Whether you want to take your sweet time enjoying a fika, wander the Old Town's quaint cobblestone streets, visit world-class museums, savor traditional Swedish food, or cruise the canals, you're in the right place!
In this 3-day Stockholm itinerary, you'll find the best things to do, the most delicious places to eat, the best neighborhoods to explore, and everything in between.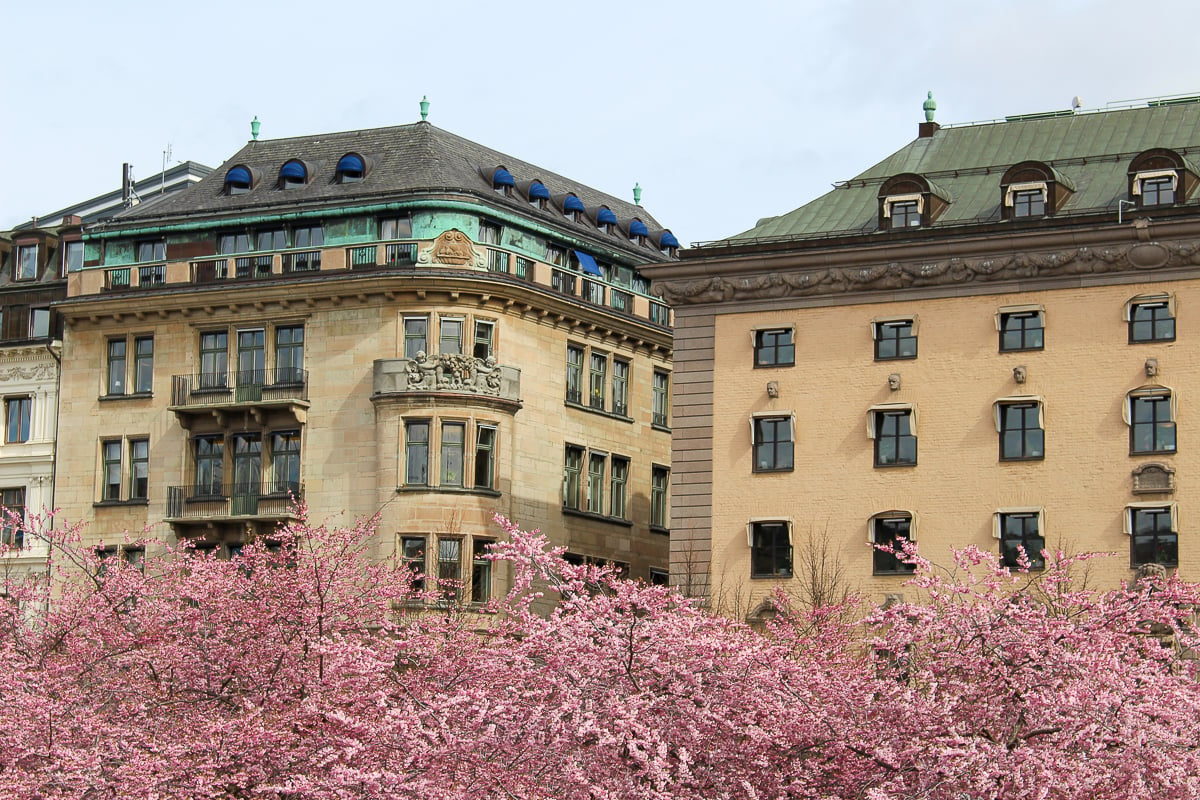 Where to Stay in Stockholm for 3 Days
Best Neighborhoods to Stay in
Where to Stay in Stockholm
If you're wondering where you should stay during your three days in Stockholm, I've got you! I've rounded up the very best places to stay, within every price range.
Luxury ($$$)
Mid-Range ($$)
Budget ($)
You can find other great deals on Stockholm accommodations HERE!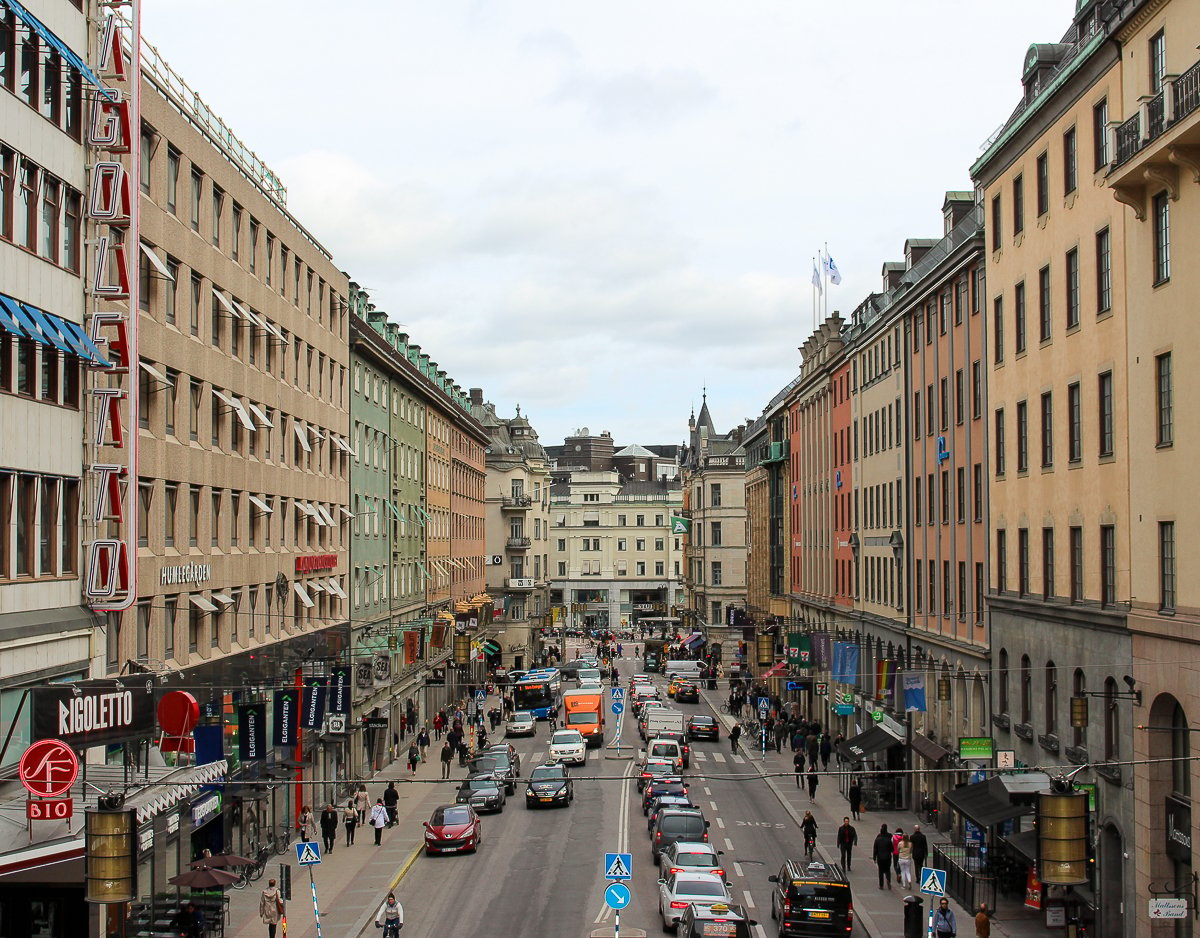 Arriving in Stockholm
Arriving via Airplane
From Stockholm Arlanda Airport, the quickest way to reach Stockholm's city center is via the Arlanda Express. It's not cheap, but it takes less than 20 minutes. A roundtrip adult ticket costs about $60 USD. This is the option I use and would recommend.
Arriving via Train
If you're arriving in Stockholm via train (perhaps after spending 2 Days in Oslo!), then you will likely end up at Stockholm Central Station in the heart of Norrmalm. From there, you can walk. Or hop on the metro, a bus, a tram, Uber, or taxi to get where you need to go.
Arriving via Bus
If you're bussing from elsewhere in Sweden, your final destination will likely be the Cityterminalen, which is in just about the same location as the central train station. From there, it's easy to find other public transportation to take you nearby your hotel.
3-Day Stockholm Itinerary:
Best Things to Do & See in Stockholm
Now that the logistics are out of the way… Ready to dive into this 3-Day Stockholm Itinerary?
Let's discover all of the best things to do, see, and eat in 72 hours.
Day 1 of 3 Days in Stockholm
Your first of three days in Stockholm should be spent sightseeing, slowly and thoroughly.
You'll start to get a feel for the city and for Swedish culture, plus see some of the most important sites and eat some delicious food!
Here's what you should do on Day 1!
#1 Have a Fika
One quintessential experience you can't pass up while in the Swedish capital is, of course, the fika.
Fika (which can be both a noun and a verb!) is the Swedes' preferred way to take some time out – to enjoy a coffee, usually with a pastry (like kanelbullar, a Swedish cinnamon bun) or some other sweet treat.
But it's not just about the caffeine fix – it's about socializing, relaxing, and enjoying some time for yourself, away from the demands of daily life.
My fika in the case of this photo just happened to be gelato. Can you blame me?!
You can find all of my food & drink recommendations for 3 days in Stockholm toward the bottom of this post!
#2 Explore Gamla Stan (Old Town)
Gamla Stan is Stockholm's Old Town, which is one of the best-preserved medieval city centers in Europe. In fact, the city of Stockholm was founded in Gamla Stan back in 1252. And it goes without saying, but it is incredibly charming… despite the countless souvenir shops!
In Gamla Stan, spend some time simply wandering – exploring the narrow and winding streets, surrounded by old and colorful buildings. The amount of history preserved in Gamla Stan's walls will blow you away.
Gamla Stan is a must-see for any Stockholm visitor, not only for its historical architecture and streets, but also for its great traditional restaurants, bars, and cute shops.
Take a free walking tour of Gamla Stan
If you want to learn more about the city's history, take a free walking tour! (Even though it's free, you have to make a booking.)
There's also a free "Death in Old Town" walking tour of Gamla Stan, which features the dark side of Stockholm's history.
#3 Stop by Stortorget
As you roam around, seek out Gamla Stan's iconic central plaza: Stortorget. This is Stockholm's oldest square!
At Stortorget, you'll find many beautiful, old, and colorful houses, lots of people hanging out together, having a meal or a fika, or just sitting and enjoying the picturesque scenery (when the weather's nice, that is!).
If you visit during Christmastime, you'll find a magical Christmas market here, complete with more than 40 stalls selling treats, gifts, and of course, glögg.
#4 Visit the Nobel Prize Museum
Stockholm's Nobel Museum is located in Stortorget, inside of the old Stock Exchange building. The museum is dedicated to the Nobel Prize, and it covers the history, prize-winners, and selection process of this prestigious award.
The Nobel Prize Museum exhibits a century of innovation forged by Nobel Prize laureates. There, you'll explore the work and ideas of over 900 people through short films, unique artifacts, and more. You'll also learn about the man behind the prize, Alfred Nobel.
The Nobel Prize Museum is small but interesting, and it's worth a quick stop if you're interested and have extra time on Day 1.
#5 Check out the Stockholm Cathedral
As you explore Old Town, you'll find Storkyrkan – the old Stockholm Cathedral. It may look basic from the outside, but this gothic cathedral (which opened in 1306!) is stunning from the inside.
It contains the oldest known image of Stockholm, as well as a pretty cool and imposing statue of St. George and the Dragon.
If you pass by, it's worth a stop!
#6 Tour the Royal Palace
During your 3 days in Stockholm, you can't miss the imposing Royal Palace, also located in Gamla Stan.
The decor inside the Royal Palace is mind-blowing, and a trip to Stockholm would not be complete without living as royalty does… if only for a few fleeting minutes.
The palace is the official residence of the Royal Family and is home to more than 600 lavish rooms, distributed across eleven stories. (It's one of Europe's largest palaces.) In some of these rooms, you'll find the Royal Apartments, the Treasury with the regalia, the Tre Kronor Museum (which features the palace's medieval history), as well as Gustav III's Museum of Antiquities.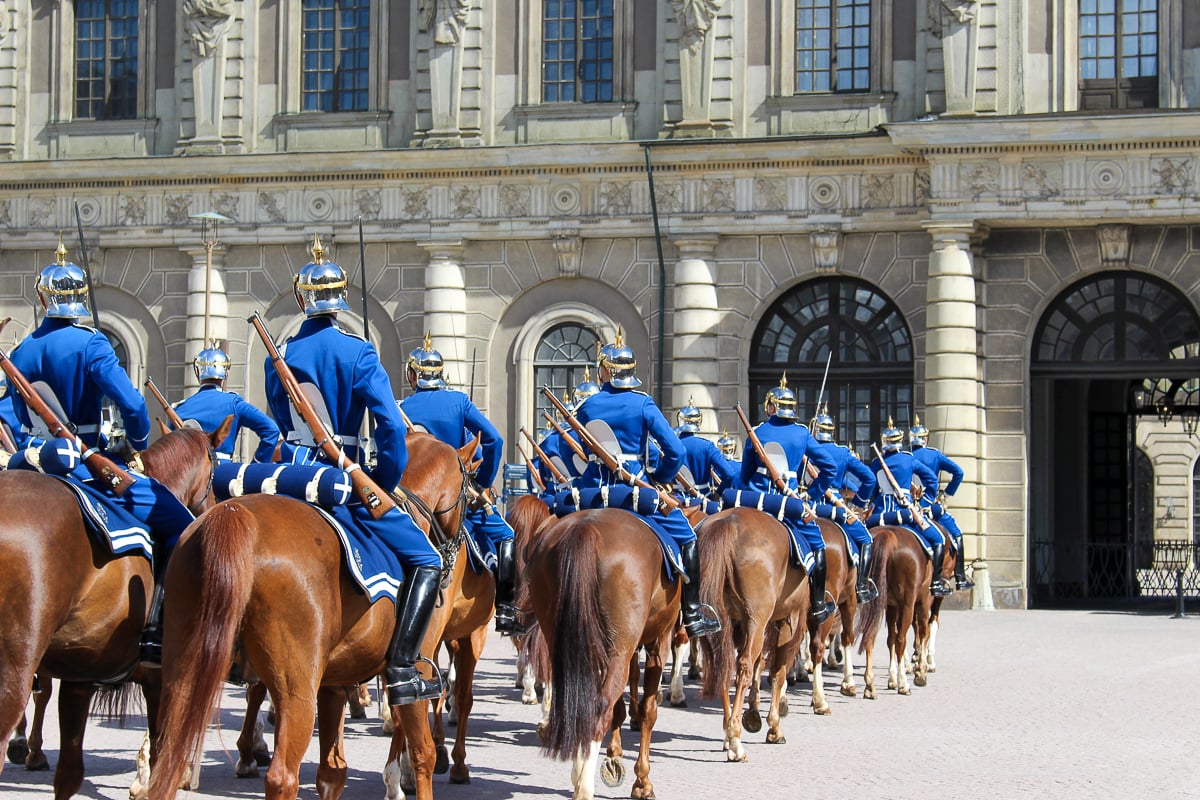 Plus, if you're in the area around 12:15 PM on weekdays, or 1:15 PM on Sunday, you'll be able to catch the Royal Guards Ceremony (AKA the changing of the guards).
It lasts about 40 minutes, and yes, it's incredibly touristy!
It's kind of an interesting process to watch, so if you're in the area around mid-day, check this out for a minute or two. It's free.
#7 Try Traditional Swedish Food
Other than Swedish meatballs, what do you know about Swedish food? My guess is, not much! Gamla Stan is home to some of the city's best traditional restaurants, so take the opportunity to try some typical food.
Consisting of plenty of fish and seafood, meat and wild game, and the occasional veggie, Swedish food is hearty, humble, and local.
From potato dumplings, meatballs with lingonberry sauce, and pea soup, to pickled or fried herring, smoked reindeer, and Beef Rydberg, there's a lot to discover… (as long as you're not a vegetarian, that is).
If you want to dive deep into Swedish cuisine, taste lots of different dishes, and learn about the dishes' historical context, then book this food tour.
You can find all of my food & drink recommendations for 3 days in Stockholm toward the bottom of this post!
#8 Get Spooked on a Stockholm Ghost Walk
This is the most random recommendation I have for your 3 days in Stockholm! But I actually loved our Stockholm Ghost Walk through Gamla Stan. It's "scary" but absolutely fascinating.
On this tour, you'll learn about Stockholm's war, murder, and ghost histories – on foot, by lantern light. Our tour guide was very entertaining, and he took us through parts of Gamla Stan we had not yet seen!
Book your Stockholm Ghost Walk here!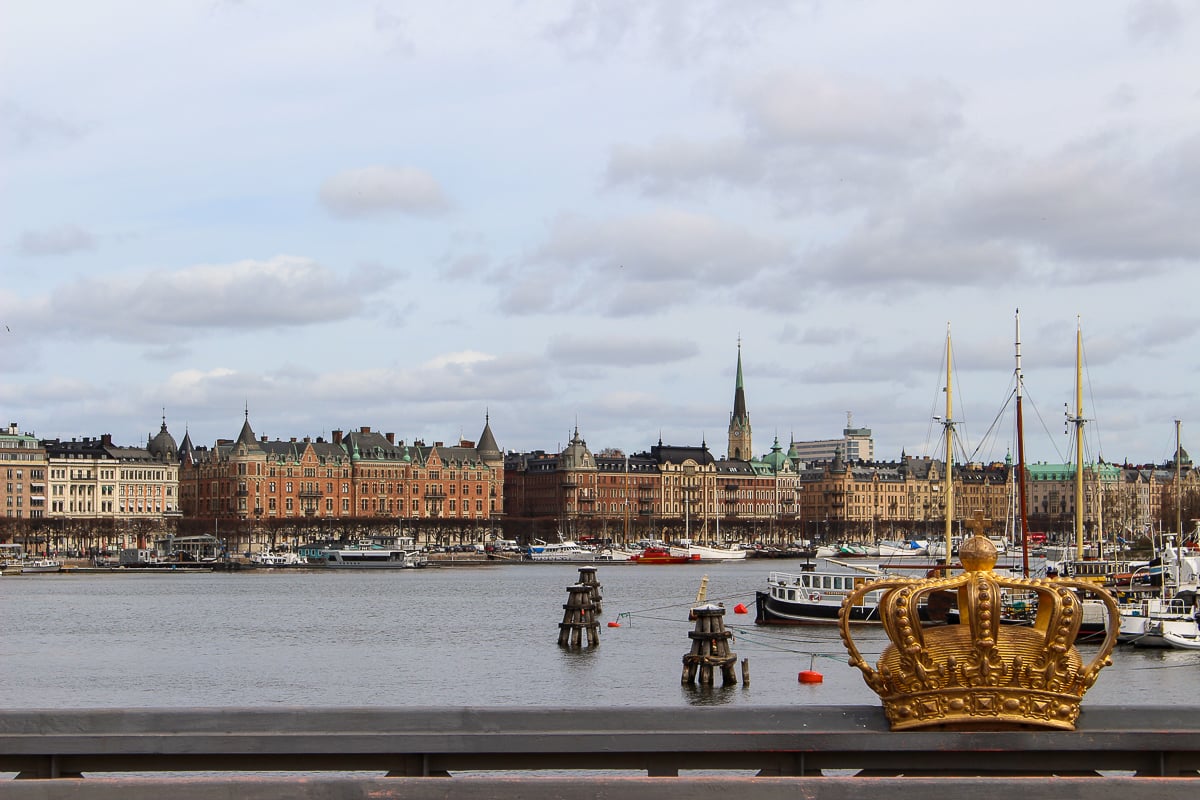 Day 2 of 3 Days in Stockholm
Kick off Day 2 of your 3 days in Stockholm by exploring the archipelago from the water – whether via kayak or canal cruise!
Then, visit the city's best museums and experience a new neighborhood, on foot.
And eat some more Swedish food!
#9 Explore Stockholm's Waterways on Kayak
As you explore the bustling city streets, you can easily ignore the fact that Stockholm is part of an archipelago of more than 30,000 islands.
But if you're into active city breaks and getting out into nature, then why not paddle around the islands of the Baltic Sea and get a new perspective of the city?
Head out for a Stockholm City Kayak Tour, which takes 2 hours. Along the way, you'll float by Stockholm's central islands, landmark buildings, and many bridges. The perfect way to kick off Day 2!
Visiting in winter? No worries. Click here to book your winter kayaking tour of the beautiful Vaxholm area of the archipelago. You'll pass by lots of small islands, ancient fortresses, beautiful views aplenty, and abundant bird and animal life.
#10 Cruise the Canals on a Boat Tour
Stockholm sprawls across many islands, connected by bridges, where Lake Mälaren meets the Baltic Sea. For that reason, it's often called "Venice of the North."
If you want to see Stockholm from the water, without the effort of padding yourself, take a royal canal boat ride.
You'll float along the canals, past many historical buildings and museums, cute old houses, and beautiful green parks, while learning more about Stockholm's history – and getting a different perspective of the city.
Yes, it's touristy. But if your feet are tired from walking all day on Day 1, or if the weather isn't nice enough to explore on foot, this is a good option. Plus, it's only 50 minutes long.
Click here to book your Royal Canal Boat Cruise.
Head over to Museum Island (Djurgården)
After you've explored the city by water, it's time to hit a museum or two on Museum Island – or Djurgården. From the famous Vasa Museum to the world's oldest open-air museum, the National Museum, and even an amusement park, there's plenty to see and do here.
#11 Visit the Vasa Museum
A non-negotiable for your 3-Day Stockholm Itinerary, the Vasa Museum is a must-see.
The Vasa Museum is the most popular thing to do in all of Stockholm for a reason! This incredible viking ship museum houses King Gustav II Adolf's beloved Vasa, who sank on her maiden voyage in 1628.
333 years later, in 1961, she was pulled from the depths of the sea to be restored.
How amazing is that?
#12 Experience Swedish Culture at Skansen Museum
Skansen is the world's oldest open-air museum, which is pretty impressive in and of itself. But it doesn't stop there!
On a sunny afternoon, there's no better place to learn about Swedish history, culture, and food, indigenous Sami culture, and Swedish wildlife.
The Skansen Museum features houses and farmsteads from every part of Sweden – most of which are original and were transported there whole, or piece-by-piece.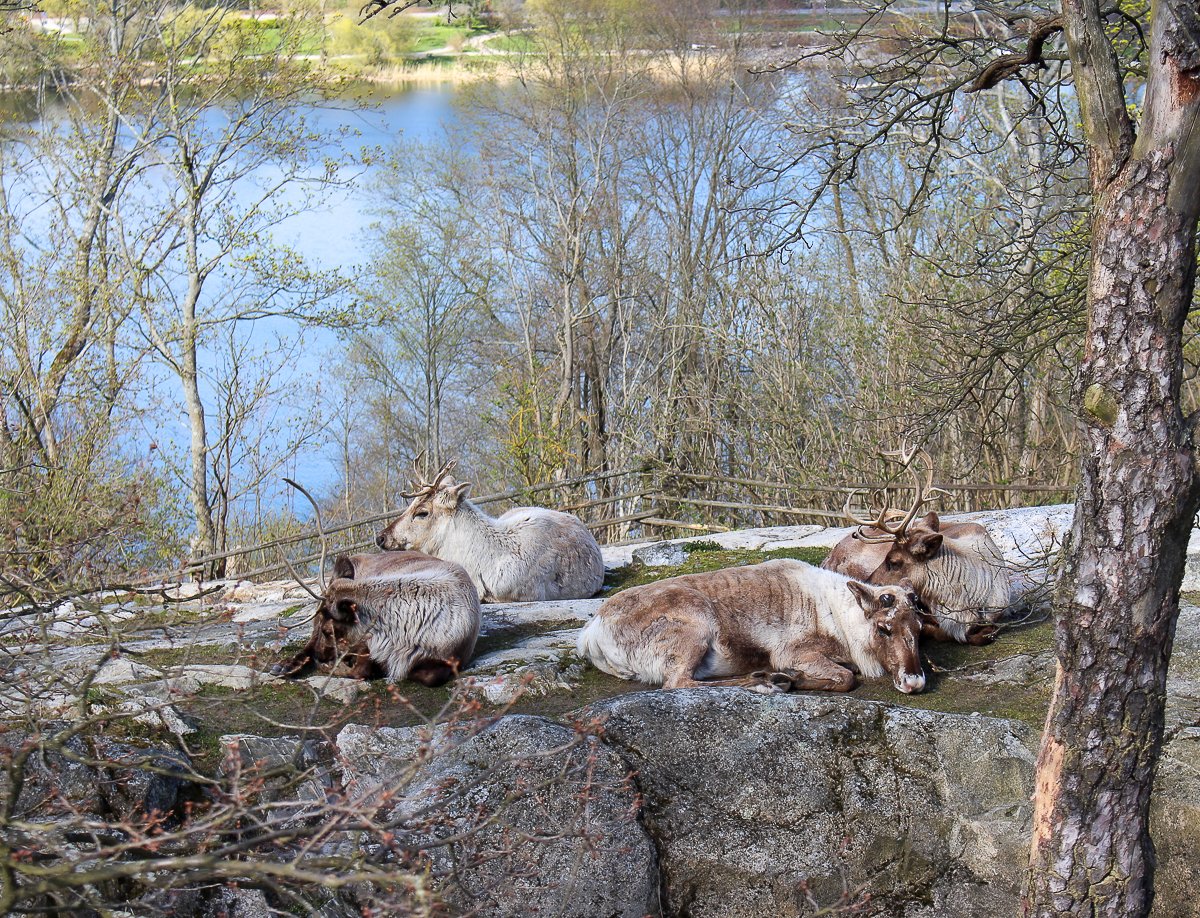 You'll stroll past centuries of Swedish history and beautiful old-growth trees and spot all kinds of wild Scandinavian creatures, from reindeer and bears, to wolverines and lynx.
Skansen is one of the most unique museum experiences out there, and it's another can't-miss during 3 days in Stockholm.
#13 Dance & Sing at ABBA Museum
This museum is, obviously, all about ABBA.. The legendary Swedish pop group. If you're an ABBA fan, or if you just like to have fun, then go here and get your dance on.
Yes, it's expensive, as far as museums go… but it's a blast.
Set up as a journey through ABBA's career, from humble beginnings, to crazy success, all the way to their present-day legacy, you'll see ABBA costumes, gold records, and other memorabilia, experience interactive exhibits, sing, and dance!
ABBA fan or not, the ABBA Museum is a top attraction in Stockholm for good reason, so consider adding it to your 3-day itinerary!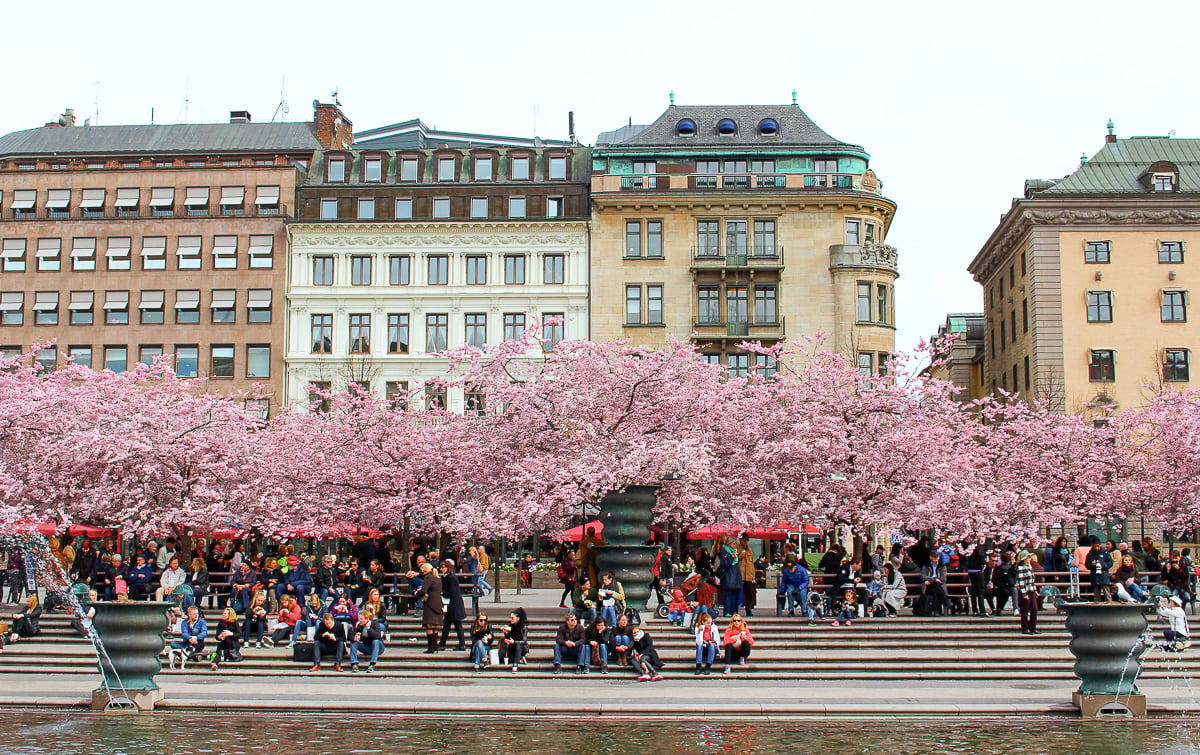 #14 Explore Norrmalm on Foot
If Stockholm had a "downtown," this neighborhood would be it.
Norrmalm is a bustling hub of culture and modern city life, from the restaurants, bars, and Swedish design and fashion shops that line Drottninggatan (the main street) to the Royal Swedish Opera house, the Medelhavsmuseet (The Museum of Mediterranean and Near-Eastern Antiquities), and the cherry blossom trees of Kungsträdgården Park.
An evening in Norrmalm will be well spent seeking out some of the city's best eats and drinks.
You can find all of my food & drink recommendations for 3 days in Stockholm toward the bottom of this post!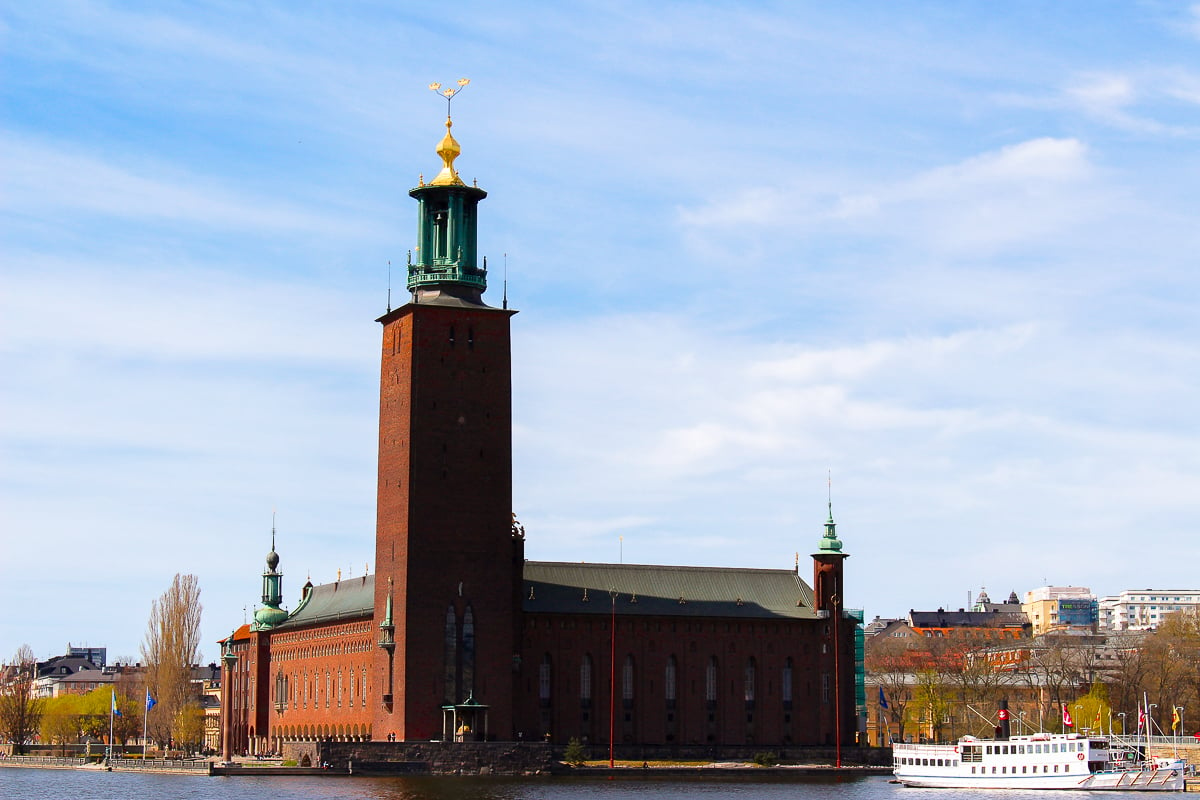 Day 3 of 3 Days in Stockholm
On your final day of 3 days in Stockholm, pop by City Hall, explore the trendy Södermalm neighborhood and its photography museum, and consider visiting the luxurious Drottningholm Palace and its gardens.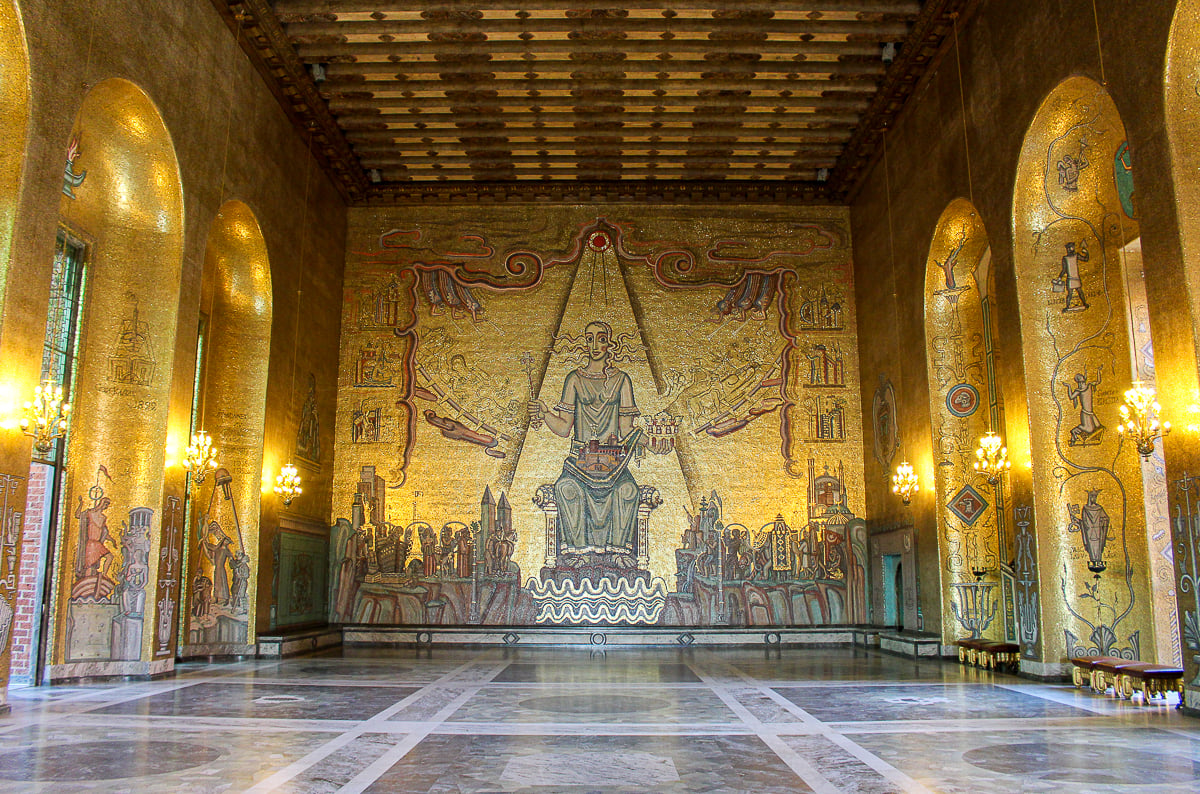 #15 See the Golden Hall at Stockholm City Hall
While you may not expect that Stockholm City Hall is one of the most spectacular places to visit in the city, it is.
You can take a guided tour (the only option available) Monday through Sunday. The tour lasts for about 45 minutes, and shows you through the many rooms that hold important banquets (like the Nobel Prize Banquet) and political meetings, accompanied by a plethora of information about Stockholm, its politics, and its history.
Without a doubt, my favorite part of the tour was the Golden Hall, where the walls dazzle with more than 18 millions gold tiles. I can't even begin to imagine how much this room is worth, but it sure was amazing (and totally over-the-top). Seeing the Golden Hall alone makes Stockholm City Hall worth a quick stop on the morning of Day 3!
#16 Check out Drottningholm Palace
If you haven't had enough palace action, then the opulent Drottningholm Palace, a UNESCO World Heritage Site, is a logical stop on Day 3 – but beware, it's out of the way from downtown.
There are a number of ways to get to the palace, but the best is via a lovely boat ride, that leaves from City Hall Quay.
The palace is the permanent residence of the Swedish Royal Family and is also home to a Chinese Pavilion pleasure palace, a theater, and fabulous gardens – not to mention, unrivaled royal opulence and well-preserved architecture, dating back to the 1600s.
#17 Explore Södermalm
After you stop by the City Hall, make your way south, to Södermalm.
Södermalm is Stockholm's trendiest neighborhood, known for its hipster vibes and cool Scandinavian style. I saved the best for last!
This is the neighborhood to come to shop for vintage finds, to have a fika, eat at trendy internationally inspired restaurants, drink some local craft beer, browse cool and local boutiques, and simply wander around and take in the sights and sounds of Stockholm.
By far, my favorite neighborhood in Stockholm, you can't miss an afternoon stroll around Södermalm.
#18 Visit Fotografiska
If you're a lover of all things photography and fine art, then you can't miss Fotografiska, located on the waterfront in Södermalm.
Fotografiska is Stockholm's photography museum, and it's one of the world's only museums dedicated to photography alone.
The experience was interesting, passionate, emotional, and even a little disturbing at times, and I highly recommend you to visit.
Where to Eat & Drink in Three Days in Stockholm
Three days in Stockholm is enough time for at least 9 meals. Am I right? If you're keen to eat and drink your way through the city, here's where I recommend!
Fika Spots
Lunch Spots
Sturehof: As far as I'm concerned, if classic Swedish seafood dishes are what you're after, this is the only place to get them. A Stockholm seafood institution, you can't go wrong.
Restaurang Kajsas Fisk: I wouldn't usually recommend a place inside of a market/food hall, but if you don't come to this seafood restaurant in Norrmalm, your three days in Stockholm will be incomplete! Their Swedish fish soup, on a cold day, is unbeatable.
La Neta: Authentic and delicious Mexican street tacos, quesadillas, legit tortilla chips, and guac – complete with a salsa bar. Take it from a Southern California girl who currently lives in Mexico – you won't be disappointed by this Norrmalm joint.
Falafelbaren: Fabulous Middle Eastern/Israeli food in the middle of Södermalm. Think: creamy hummus, flavor-packed falafel, fresh pita bread, fried halloumi, and pickled veg. Heaven.
Dinner Spots
Bars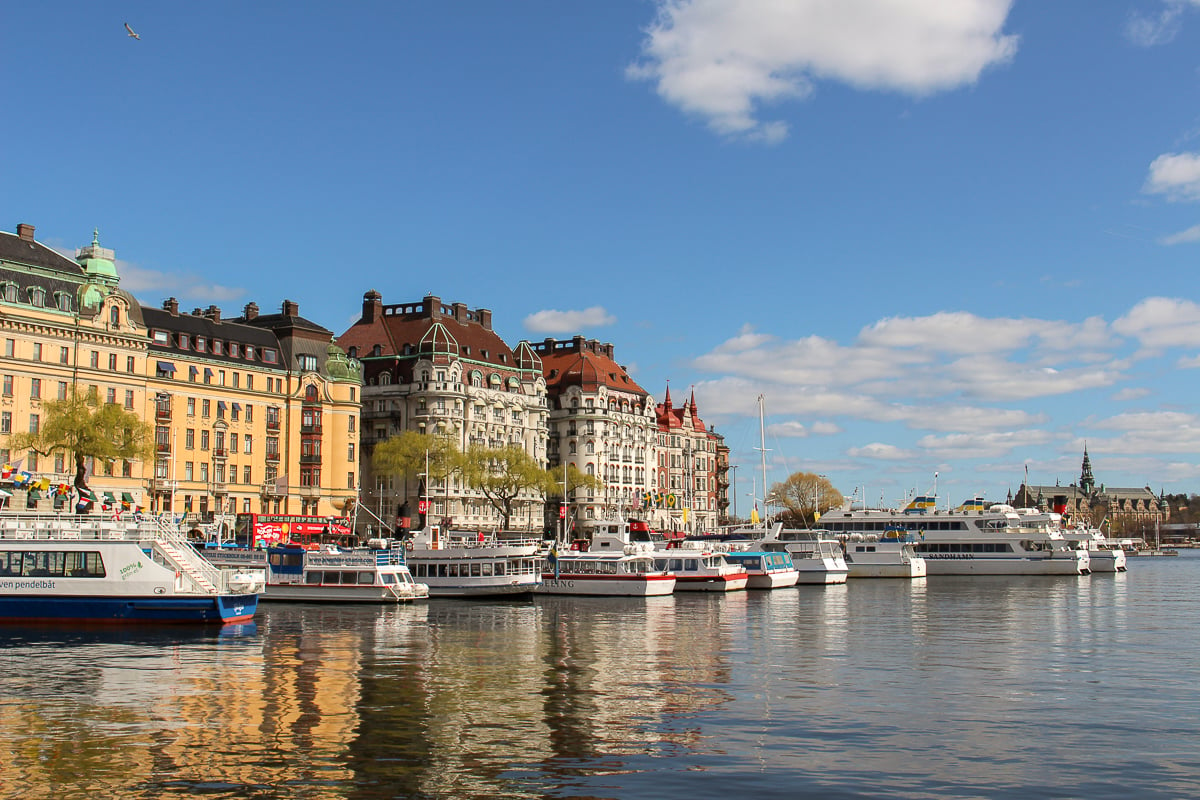 72 Hours in Stockholm: Perfect 3-Day Itinerary
There's no shortage of amazing things to do in Stockholm – from exploring the trendy neighborhood of Södermalm and the medieval streets Gamla Stan, to visiting world-renowned museums like the Vasa Museum and Skansen.
And let's not forget kayaking on the archipelago and exploring royal palaces… And having a fika and indulging in rich and hearty Swedish food!
If you're visiting Stockholm for 3 days, get ready for an action-packed city break… sans relaxation! There's so much to see, do, and eat – and no time to waste.
Luckily, this 3-Day Stockholm Itinerary (perfect for first-timers) has you covered with the best of what Stockholm has to offer.
When you book travel or purchase something through our links, we receive a small commission, at no extra cost to you? Your support enables Maddy's Avenue to keep producing helpful travel content. Thank you!
Three-Day Stockholm Itinerary: FAQs
Is 3 days in enough in Stockholm?
3 days in Stockholm is the perfect amount of time to see the highlights of the city. You'll have time to visit some of the city's best museums, wander around medieval Gamla Stan and hipster Södermalm, explore the Royal Palace, taste some Swedish food, enjoy a fika, and even experience the archipelago via boat or kayak.
What is there to do in Stockholm in 3 days?
Some of the highlights to see during 72 hours in Stockholm include the Royal Palace, Skansen Museum, Vasa Museum, ABBA Museum, the Nobel Museum, Drottningholm Palace, and the neighborhoods of Gamla Stan, Södermalm, and Norrmalm… Just to name a few! This guide includes all of the best things to do in Stockholm in three days – as well as where to eat!
How many days do you need for Stockholm?
Simply put, you need 3 days in Stockholm. Whether it's your first time in Stockholm or not, you can cover a lot of ground in 72 hours. With three days, you'll have time to visit the city's best museums and palaces, parks, restaurants, and cafes, and spend plenty of time soaking up the beauty of the city, the archipelago, the medieval streets, and striking architecture. Any less time, and your experience will be rushed. You'll miss out on some of the best things to do in Stockholm.
Is Stockholm expensive?
In short, yes. Stockholm is expensive. If you're on a super tight budget, there are still ways to enjoy Stockholm. I've listed all of the best budget accommodations in Stockholm. You can also consider buying a Stockholm Pass, which will give you free and/or discounted entry to most of Stockholm's main attractions. Check out the Stockholm Pass here.
Is Stockholm worth visiting?
Absolutely! If you have the opportunity to visit Stockholm, do not miss it! Sprawled across 14 islands where Lake Mälaren and the Baltic Sea meet, Stockholm is one of the most beautiful cities in the world. It's perfect for a city break – whether you're interested in art, history, food, design, or if just want to wander around and soak up the distinctly Scandinavian atmosphere.
What is the best time of year to visit Stockholm?
Stockholm is a great city to visit year-round, although some times of year are more ideal than others. If you're looking for good weather and to avoid the crowds, I recommend visiting in May or September. June, July, and August can be quite crowded and touristy, but they're also the months with the longest days. December through February can be chilly, and the days are dark and short. However, Christmastime in Stockholm is magical – with festive Christmas markets, ice skating, concerts, and plenty of cozy bars serving up warming glögg!
Maddy's Avenue visited Stockholm as a guest of the Visit Stockholm tourism board. As always, all opinions are our own.