If you're wondering where to stay in Phuket, Thailand, your search ends here, because luckily, we've already done the research for you!
While searching where to stay in Phuket, Thailand, I came across The Surin Phuket. After reading the resort's amazing Booking.com reviews, I was sold. This was the place.
I couldn't wait to see if The Surin Phuket would live up to all the hype. Spoiler alert: it did.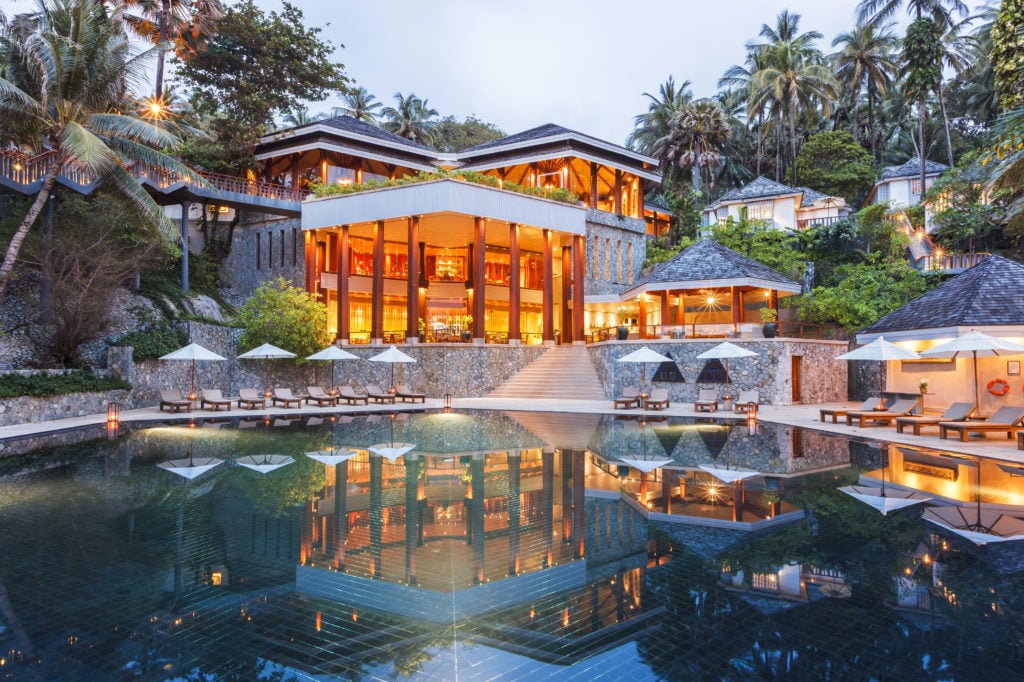 Just a few weeks ago, we checked into The Surin Phuket, and from the beginning to the end of our stay, we were completely blown away.
From its luxurious cottages, to its 5-star service, to its unbeatable beachfront location, The Surin Phuket is the ultimate place to stay in Phuket, Thailand.
The Surin Phuket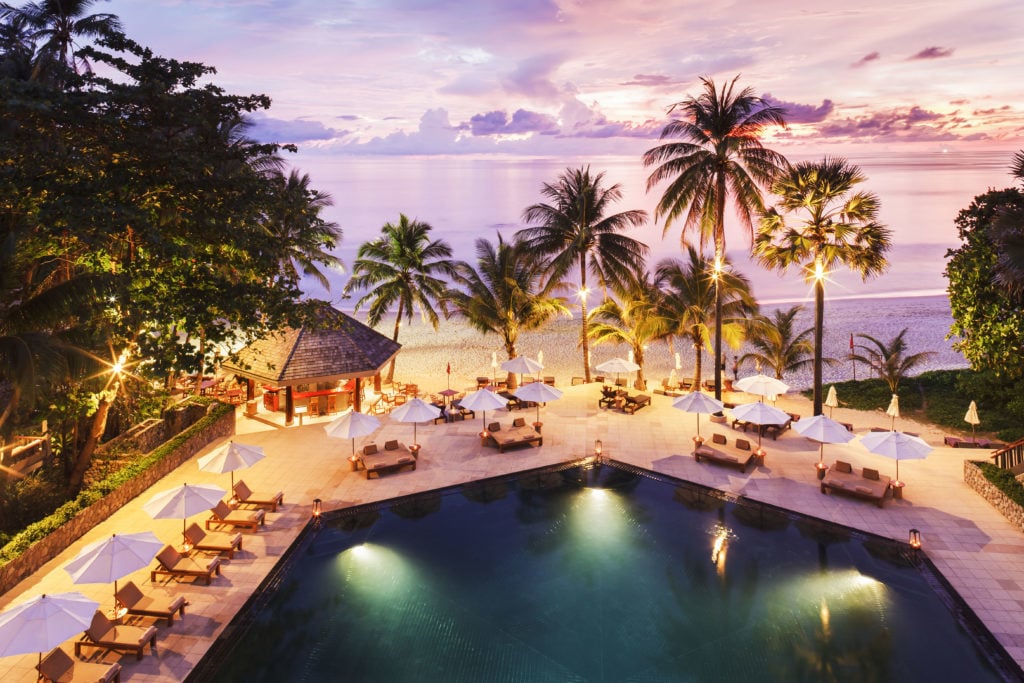 The location
Though The Surin Phuket lies only thirty minutes from the world-renowned party spot, Patong Beach, and just minutes from the town of Surin, it feels worlds away. At The Surin Phuket, blissful serenity and relaxation awaits.
Now, let me set the scene for you.
Neatly tucked into the hillside along Pansea Beach, in a coconut grove, The Surin Phuket enjoys panoramic views of pristine, white-sand beach, clear, turquoise waters, and some of the world's most incredible sunsets.
There is, quite possibly, no better place to relax, sip exotic fruity drinks, and dip into a refreshing pool.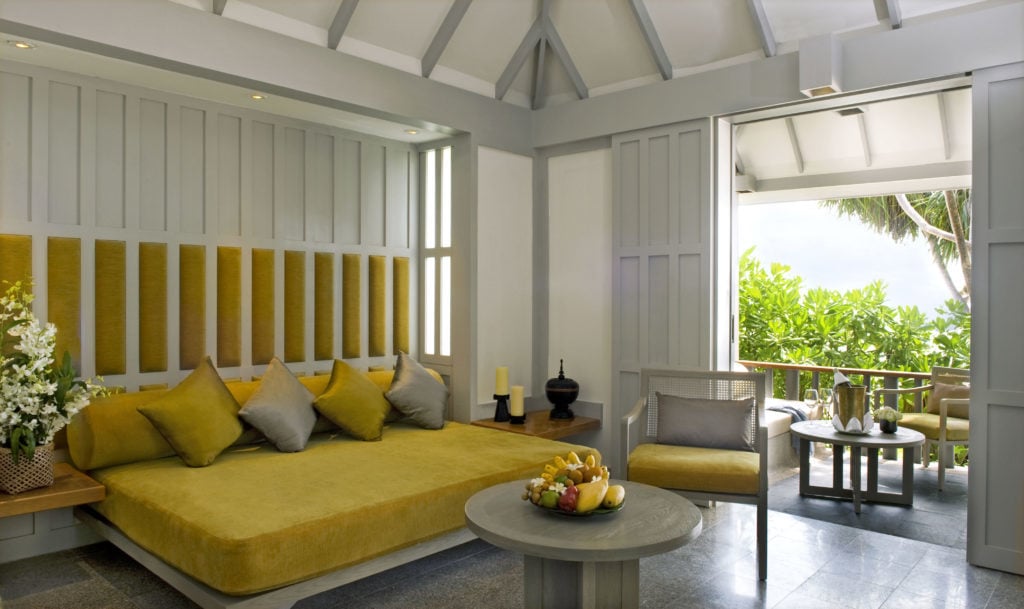 The beach cottages
If you haven't been convinced yet that The Surin Phuket is one of the best places to stay in all of Thailand, perhaps these beach cottages will do the trick!
When a member of the receptionist team guided us to our cottage and slid open the door, I almost fainted from too much excitement. The soothing sounds of the waves crashing beneath our cottage, paired with the calming beachy decor, huge and luxurious bathroom, and the world's comfiest bed was enough to make me want to stay indefinitely. Amenities such as fresh fruit, robes and slippers, and premier toiletries were nice touches, too.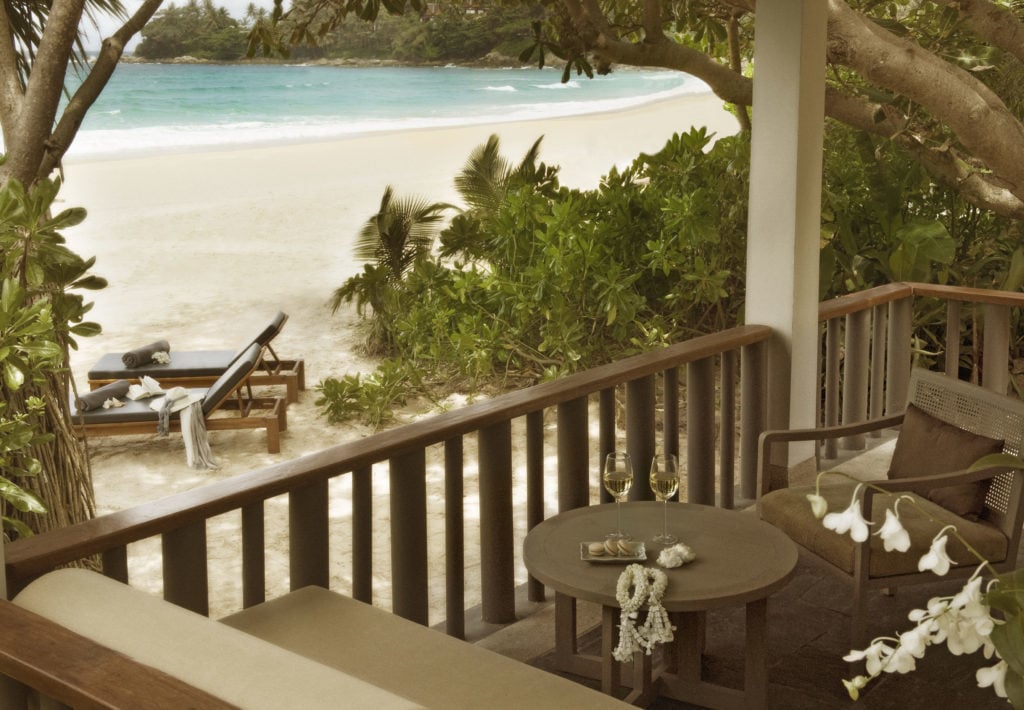 I would do almost anything right now to be back on our balcony, looking out over The Surin Phuket's beautiful strip of white sand and softly crashing waves.
Serene. Comfortable. Bright. Charming. Beachy. Luxurious. These are the words that come to mind when I daydream about our beach cottage at The Surin Phuket.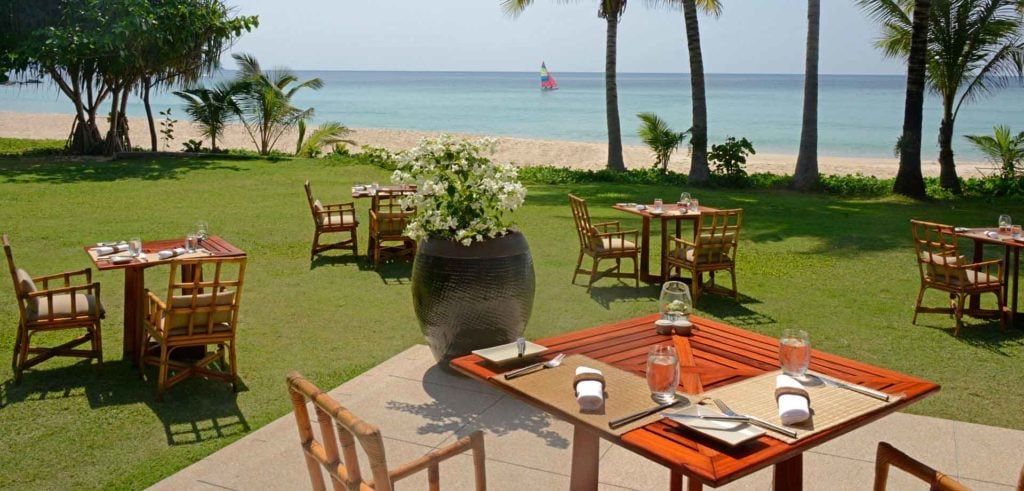 The dining options
With four different dining and drinking venues on property, the options during our stay at The Surin Phuket were limitless. I can't think of another place in Thailand that can actually compete with The Surin Phuket's restaurants' overall ambiance, views, service, and cuisine.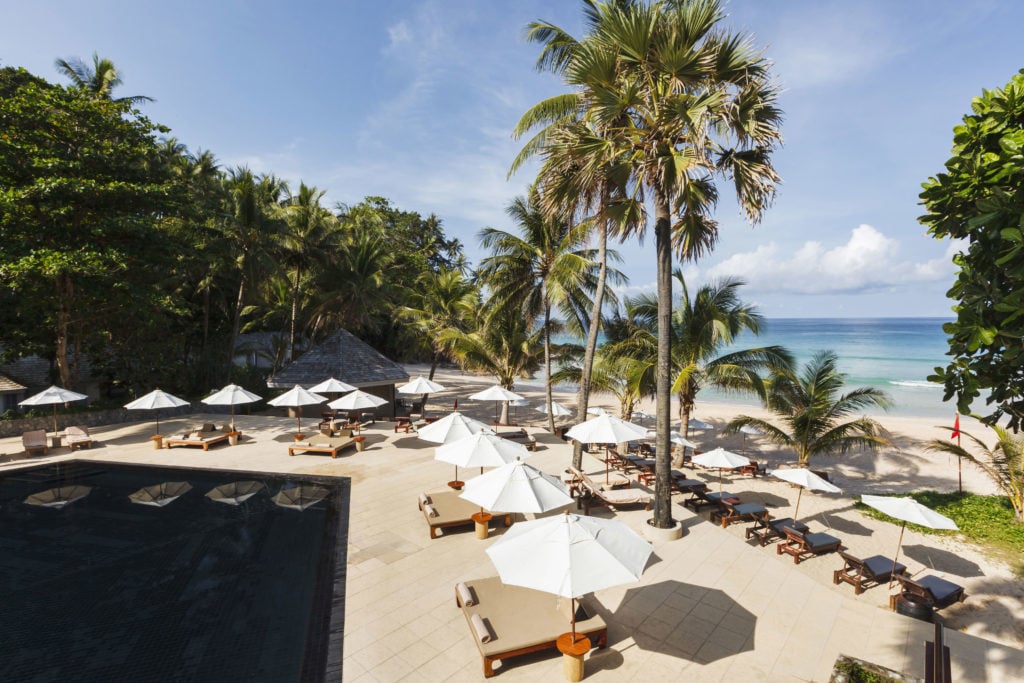 The pool and Pansea Beach
Imagine a tranquil swimming pool with comfy lounge chairs and plush beach towels, waiting for you after you've gone for a walk on Pansea Beach's white, soft sand, and plunged into its glistening turquoise water. Need I say more? The Surin Phuket would be worth staying at just for access to its pristine beach and pool, but luckily, it has much more to offer.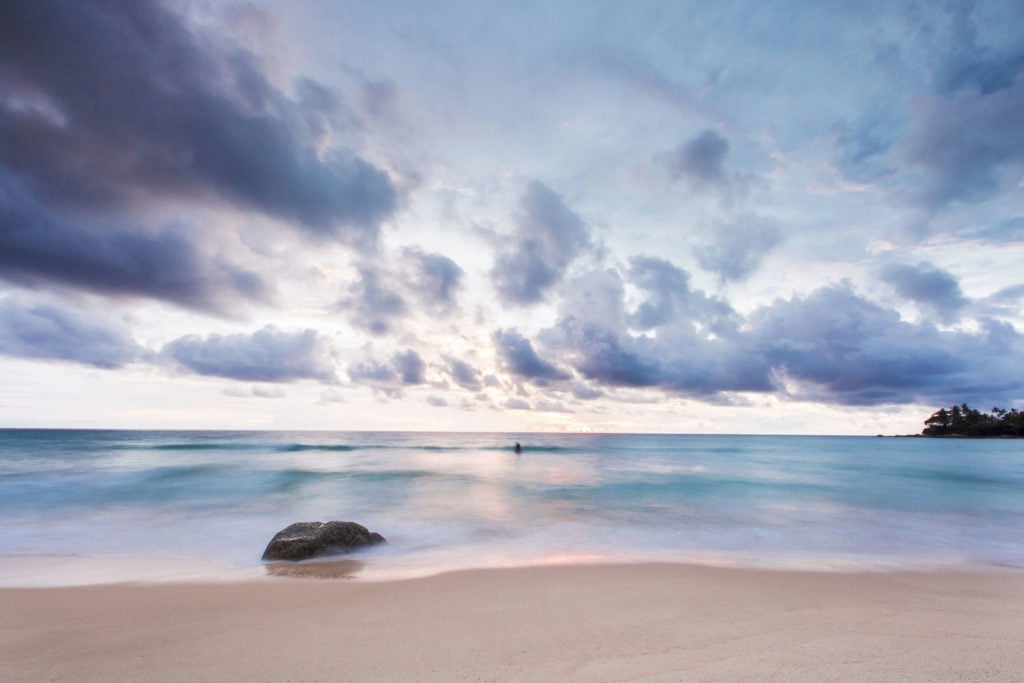 Our stay at The Surin Phuket seemed like something out of a Thai fairy tale, but the top-notch service, incredible beach cottages, thoughtful and delicious cuisine, and unbeatable ocean views brought the experience to life.
The Surin Phuket is great for:
– Honeymoons
– Romantic getaways
You can book your stay at The Surin Phuket here.
Over to you! Do these beach cottages look enticing or what?! Would you like to stay at The Surin Phuket during your Thai vacation? Have you already? Let us know in the comments section below.
We were welcomed as guests of The Surin Phuket, but as always, all opinions are entirely our own. Due to intermittent rains during our stay, all photos in this post were sourced from The Surin Phuket's downloadable photo gallery.
*This post contains affiliate links. If you make a purchase through a link in this post, we will receive a commission, at no extra cost to you. These commissions help keep Maddy's Avenue up and running, and we thank you for your support.