Fellow gelato lovers, this one's for you! If you've been searching high and low for the best gelato in the world, then you've come to the right place.
After many trips to Italy – and countless memories of melting gelato running down my right arm – I can now tell you (with certainty) where you will find the best gelato in the world… And not just because I say so, but because this gelateria's many awards and accolades speak for themselves.
Come with me, to a little town in the Tuscan countryside. There, we'll find the world's best gelato, and quite possibly some of the world's most picturesque views to boot.
Gelateria Dondoli
Allow me to introduce you to Gelateria Dondoli, which is located smack in the middle of San Gimignano's historic piazza. I've had the pleasure of visiting this gelateria multiple times now, thanks to the ever-fantastic Tuscany in One Day tour by Walkabout Florence. (I can't recommend this tour and this company highly enough, by the way.)
Each time I've eaten gelato at Dondoli, I can actually say it's been better than the last time. And when a repeated experience can live up to the way you remembered it the first time, then you know it's great.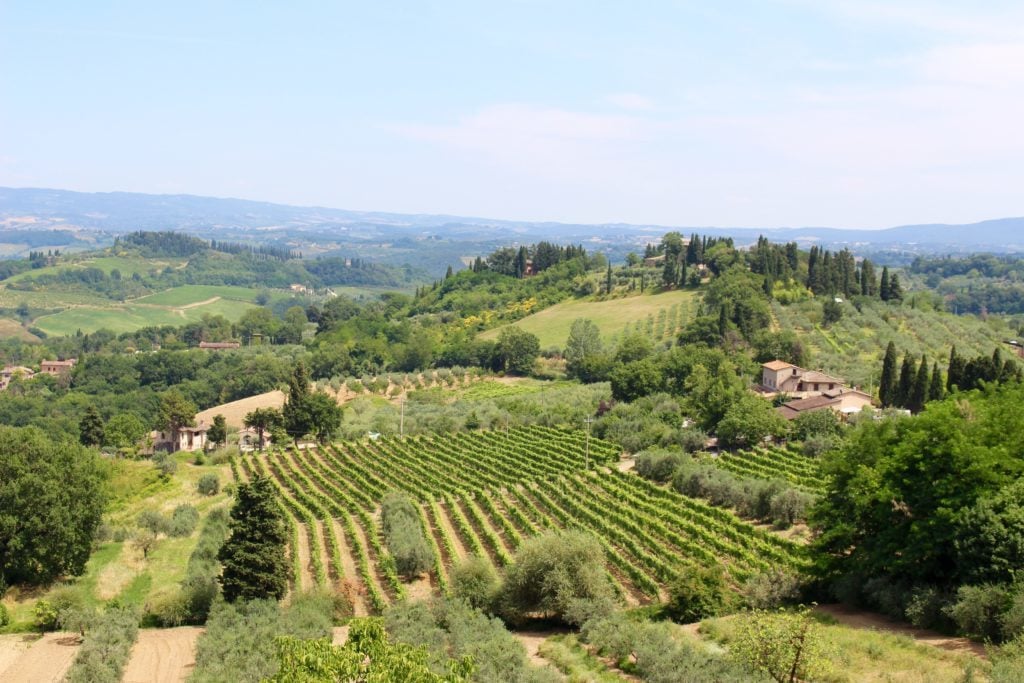 About the Gelato Master
Let me tell you a little more about Gelateria Dondoli, and specifically, Sergio.
Sergio is the master behind the operation. He experiments with unusual and innovative flavor combinations but still keeps the tradition of Italian gelato alive. Some of his specialty flavors include Goat's Cheese and Pumpkin, Raspberry with Rosemary, Blackberry with Lavender, Pink Grapefruit and Sparkling Wine, Ricotta and Bilberries, and Gorgonzola and Walnuts.
Sergio took home the gold at the 2006/07 and 2008/09 Ice Cream World Championships. Which is pretty impressive. And in 2016, he won the elusive Master of Art and Craft award, which only a small handful of Artistic Masters have received. He's also the only Gelato Master in the world to have received this award.
If that doesn't prove to you that this gelato is the bomb, I don't know what will.
So here's the deal: if you ever get the chance to visit Tuscany, take my word for it.
A little trip to San Gimignano is well worth the effort. And the line of forty-something hungry people waiting in line at Gelateria Dondoli is also well worth the wait.