Wondering why you should visit Guatemala? Well, if you're looking for an intrepid, wildly beautiful destination that's rich in culture, ancient Mayan history, lush rainforests, breathtaking lakes, colorful colonial cities, active volcanoes, and endless outdoor adventures, then Guatemala is your place.
Whether you want to explore the ruins of Tikal, hike up an active volcano, relax on a tropical beach, or kick it lakeside in a traditional Mayan village, this Central American country has it all.
Here are 10 reasons why you should visit Guatemala ASAP!
1. Guatemala is home to 1,500+ ancient Mayan ruins.
Exploring any of Guatemala's 1,500+ ancient ruins will blow your mind! But especially the mother of all the Mayan ruins: Tikal.
This UNESCO World Heritage Site is one of the most famous and important Mayan civilizations in Central America. First inhabited around 400 BC, it grew to become a major city by the end of the Classic Period (around AD 800).
As you explore, you'll meet many indigenous peoples and hear a handful of different Mayan dialects. So after learning about present-day Mayan culture, you should go back in time to see where and how it all began. Between Tikal, Yaxha, El Mirador, and hundreds of other sites, you have plenty of options to choose from!
Visiting Tikal
From Flores, an island town in the middle of Lake Petén Itzá, arrange for a 3-am shuttle to take you to Tikal. 3 am may seem early, but trust me, climbing up the tallest Mayan temple in the world for sunrise is worth it!
Under candy-colored, you'll experience the magic of the jungle, as howler monkeys and birds announce the dawn. Absolutely unreal!
Then, you'll spend the rest of the day exploring all of the different pyramids and structures, watching spider monkeys swing from branch to branch.
No doubt, Tikal is one of the top reasons to visit Guatemala!
Click here for my Quick Guide to Flores (and Tikal).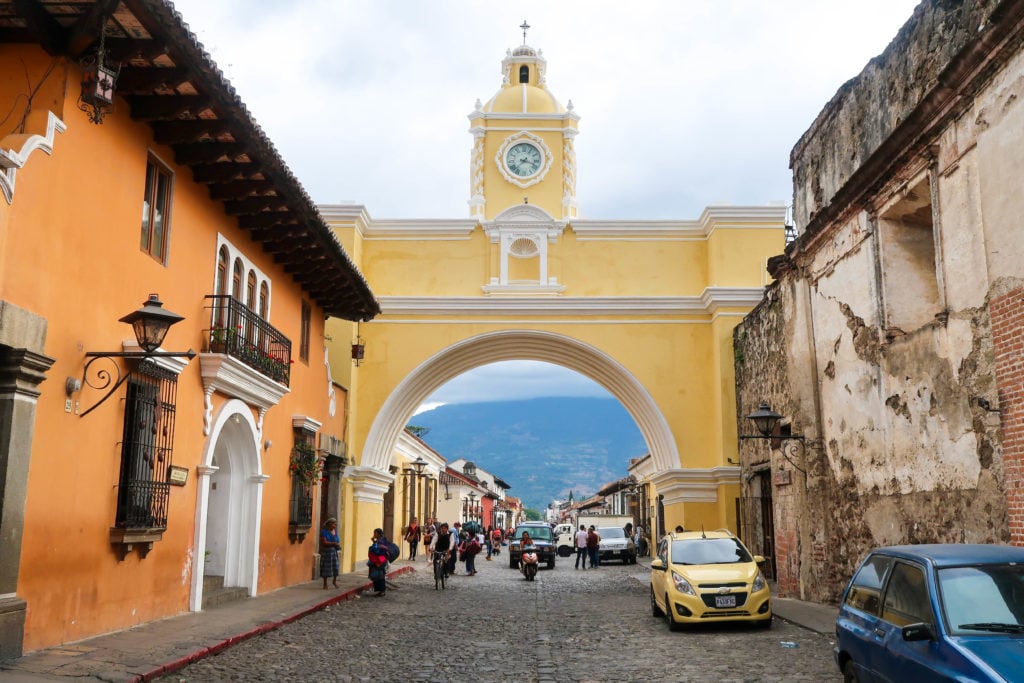 2. Antigua is the coolest colonial city, ever.
Seriously though, Antigua is awesome.
With its cobblestone streets, rainbow-colored colonial architecture, wrought-iron details, quaint hotels, endless trees, vibrant blooms, and looming volcanoes, Antigua is absolutely gorgeous. Tuk-tuks are also the main mode of transport – quirky and cheap.
As the country's cultural capital, you'll find no shortage of artisanal goods, art, bustling markets, local restaurants, typical music, traditional clothing, and Mayan languages in Antigua.
Antigua is also a mecca for learning Spanish. In Antigua, locals speak a very clean, pure form of Spanish – meaning that it's easier to understand and learn Spanish there than in other places, and you'll have an easier time mastering a neutral accent.
On top of all that, Antigua is just an overall happy place. Being there just felt right to me! From the moment I arrived, I knew I loved the place. My guess is you'll feel the exact same way.
Here's the ultimate Guide to Three Days in Antigua.
Antigua Restaurants
Plus, ex-pats make up a large portion of the population. So there are lots of incredible internationally inspired restaurants and bars. From taco joints, Texas barbecue, and vegan cafés, to sushi bars, mezcalerías, and craft breweries, you can find it all in Antigua – and it is all good!
And of course, there are plenty of local restaurants to get your fill of traditional food like refried beans, fried plantains, pepián, and enchiladas!
This Guide to Three Days in Antigua covers some of my favorite restaurants and cafés!
Click here to find great deals on accommodations in Antigua!
3. Lake Atitlán is one of the most unique destinations in the world.
Some say that Lake Atitlán is the most beautiful lake in the entire world – even more stunning than Lake Como. It's also the deepest lake in Central America and mysterious ruins from the ancient Mayan civilization have been discovered at its depths.
With its dark blue waters, vibrant orange sunrises and sunsets (literally every time), its three soaring active volcanoes, and the quaint Maya villages dotting its shores, Lake Atitlan is a true beauty.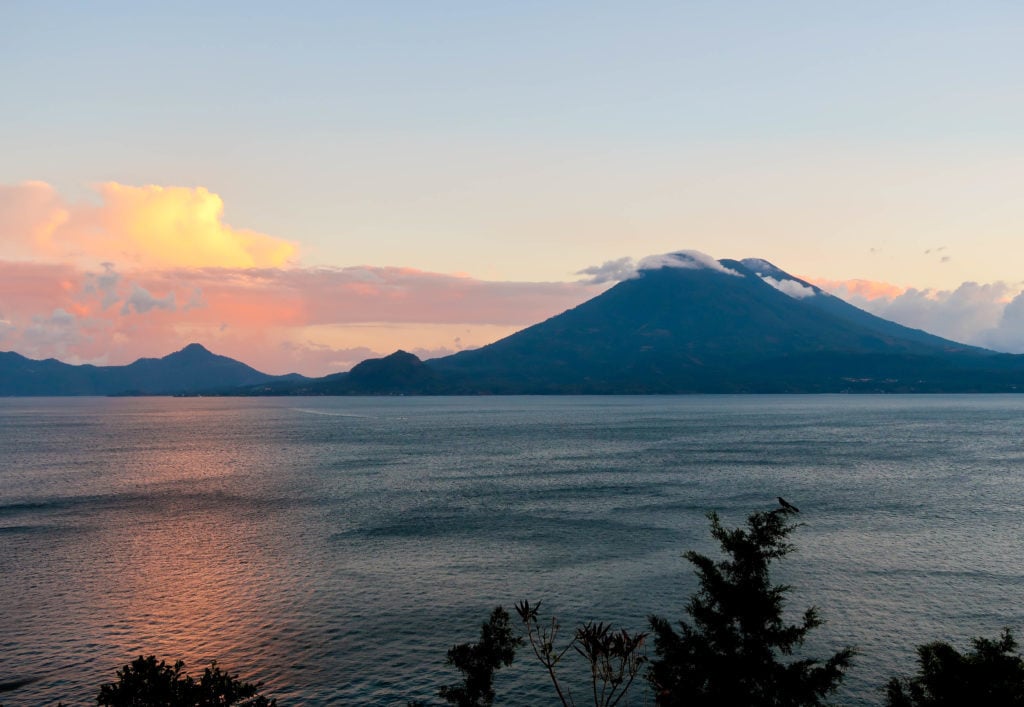 Towns to Explore on Lake Atitlán
San Marcos La Laguna: the modern hippie haven with plenty of ex-pats practicing yoga and meditation, great cafés and restaurants
San Pedro La Laguna: the backpacker hub for nightlife and learning Spanish – touristy but fun, good vibes
Santa Cruz: a super remote, relaxing, and traditional area populated almost entirely by Mayan people
Panajachel: the largest town, with a bustling atmosphere, home to busy markets, lots of locals, a booming ex-pat scene
Click here to find amazing deals on Lake Atitlán accommodations.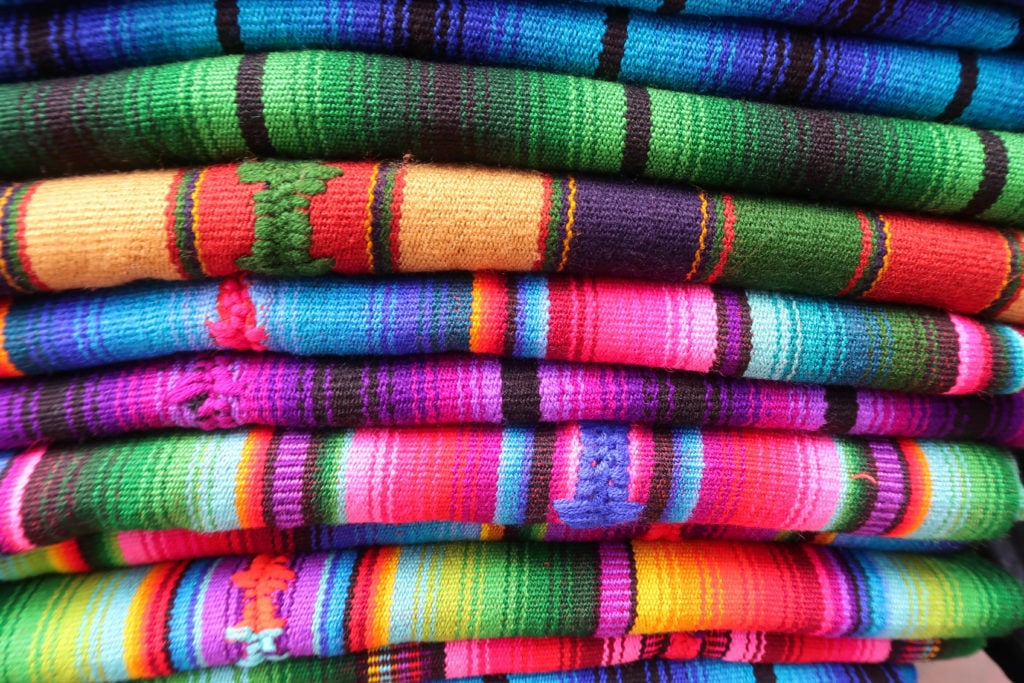 Take a Day Trip to Chichicastenango
Nearby Lake Atitlán, you'll find the town of Chichicastenango, which hosts the largest, most impressive handicraft market in Central America: the Chichicastenango Market. A must-visit!
Click here to read more about the Chichicastenango Market.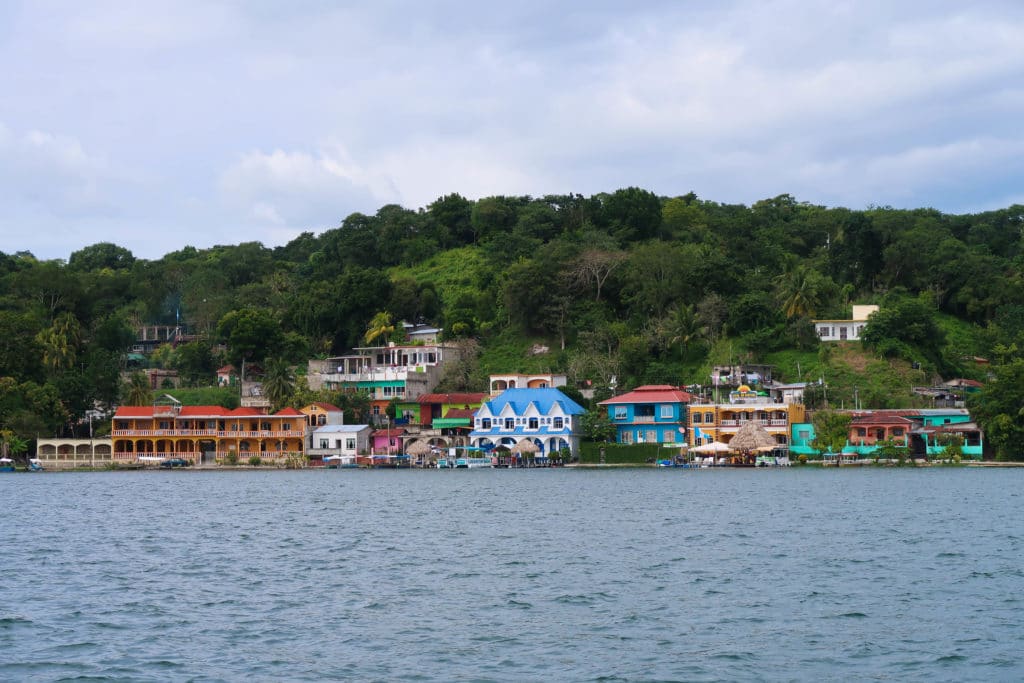 4. Traveling in Guatemala is very affordable.
While Guatemala is by no means cheap (if you compare it to the likes of Southeast Asia or other Central American countries), it's still a very affordable destination.
Cost of Travel in Guatemala
You can easily travel on the cheap… But you can also splurge for a more comfortable, plush experience. Just to give you an idea of the costs, here are some examples:
You can easily find nice hotels for around $80 per night. Click here to find great deals on hotels!
Hostel dorms start at about $10 per night.
The four-hour shuttle from Lake Atitlan to Antigua costs only $12.
Meals in nice restaurants that cater to Western crowds range anywhere from $10-$25 dollars (including a drink or two).
Local meals and street food can range from $1-$5.
Domestic beers cost about $1.50-$2.
Chicken buses around the country take forever, but a 12-hour journey will only cost a few dollars.
5. Outdoor adventures are plentiful.
If you're into nature and outdoor activities, Guatemala is the place to be!
Throughout the country, there are 37 different volcanoes for hiking – some of them easier than others!
While in Guatemala, I hiked through mud, fog, drizzle, and freezing winds to summit Volcán Pacaya (Pacaya Volcano) for insane views of the valley below. People also rave about the overnight hike of Volcán Acatenango.
Kayaking and paddleboarding on the country's many beautiful lakes, white water rafting on the Río Cahabón (Cahabon River), mountain biking, hitting the beach on the Caribbean coast, surfing in the Pacific, and tracking wildlife through the jungles are a few of the other outdoor activities that await in Guatemala.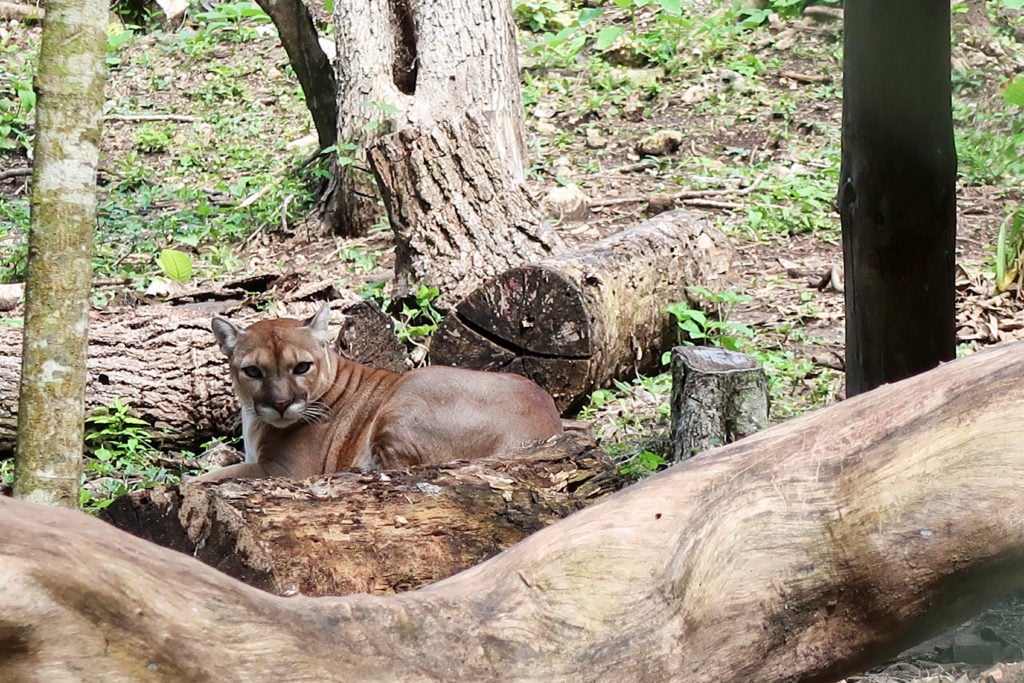 6. Guatemala is full of diverse wildlife and rainforests.
From jaguars, pumas, quetzals (Guatemala's national birds), and oscillated wild turkeys, to parrots, ocelots, toucans, and giant tarantulas, Guatemala boasts some of the most biodiverse flora and fauna in the world.
During my time in Guatemala, I saw countless creatures I've never seen before… and some I'd be happy to never seen again!
I loved watching spider monkeys swing through the jungle canopy at Tikal. Although I can't say the same for the scorpion that crawled across my terrace at Lake Atitlan!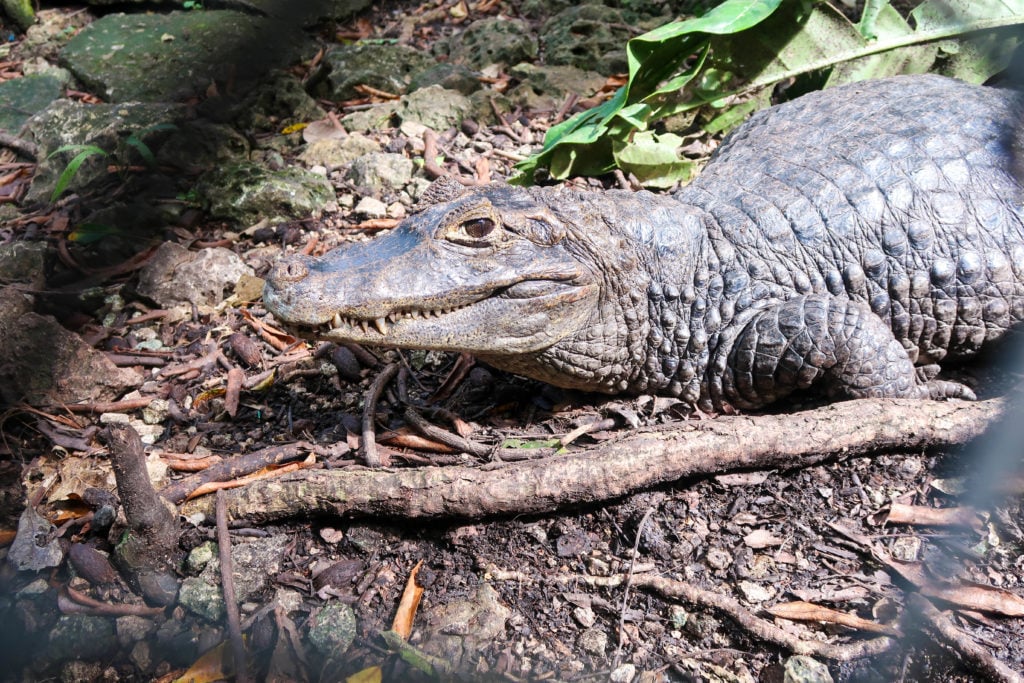 Wildlife Conservation in Lago Petén Itza
While I was in Flores, I visited a wildlife rehabilitation center, ARCAS, where I got up close with friendly spider monkeys, two black caimans, two jaguars, and one sleepy puma.
Sadly, all of these animals (among others) were previously snatched from the local jungles and sold illegally as pets, though luckily ARCAS is working hard to rehabilitate them and return them to the wild where they belong.
If you can, I recommend visiting ARCAS to support their cause and learn more about Guatemalan wildlife!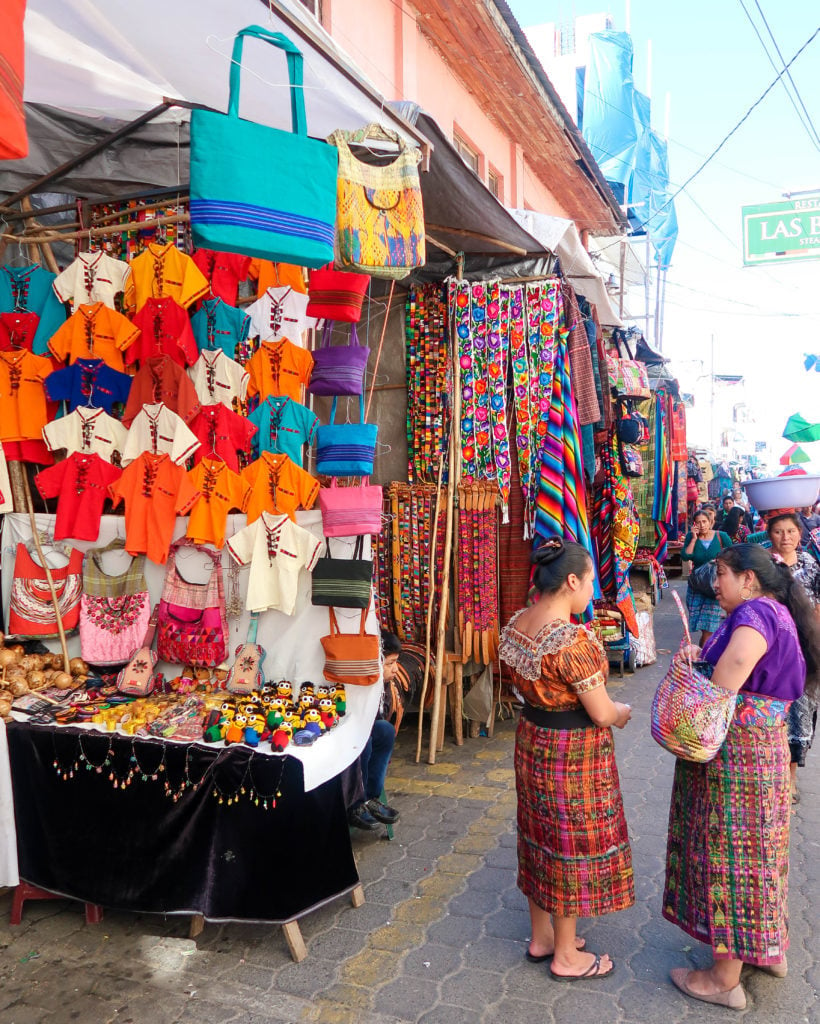 7. Guatemalans are warm and welcoming people.
Just like many other countries in Latin America, the people of Guatemala are friendly, warm, and welcoming. They're eager to tell you all about their country and culture – whether that culture is Mayan or Hispanic Guatemalan or both.
Between waiters, hotel concierges, drivers, or just random people on the streets and in the markets, I met so many kind people in Guatemala! Everyone was happy to chat, make jokes, tell me about themselves, and share their culture, and that's one of the reasons I fell so in love with the country!
8. Uncrowded, pristine beaches await.
Most travelers skip the Guatemalan coast, in favor of places like Antigua, Guatemala City, Lake Atitlan, Tikal National Park, and the turquoise pools at Semuc Champey National Park. But if you want to take the road less traveled, go to the beach!
There are white-sand beaches, black-sand beaches, and everything in between. Beaches to relax and soak up the sun, epic surf breaks, and plenty of opportunities for deep-sea fishing.
Best Beaches in Guatemala
Some of the best beach destinations include:
Playa Blanca (Livingston), Caribbean Coast: A picture-perfect, white-sand beach in Eastern Guatemala – what Caribbean dreams are made of!
Monterrico, Pacific Coast: One of the most amazing black-sand beaches in the world! Only 2.5 hours from Antigua.
Playa Tilapa, Pacific Coast: Super remote, located in Northern Guatemala, close to the Mexican border. Known for epic sunsets and good waves for surfing.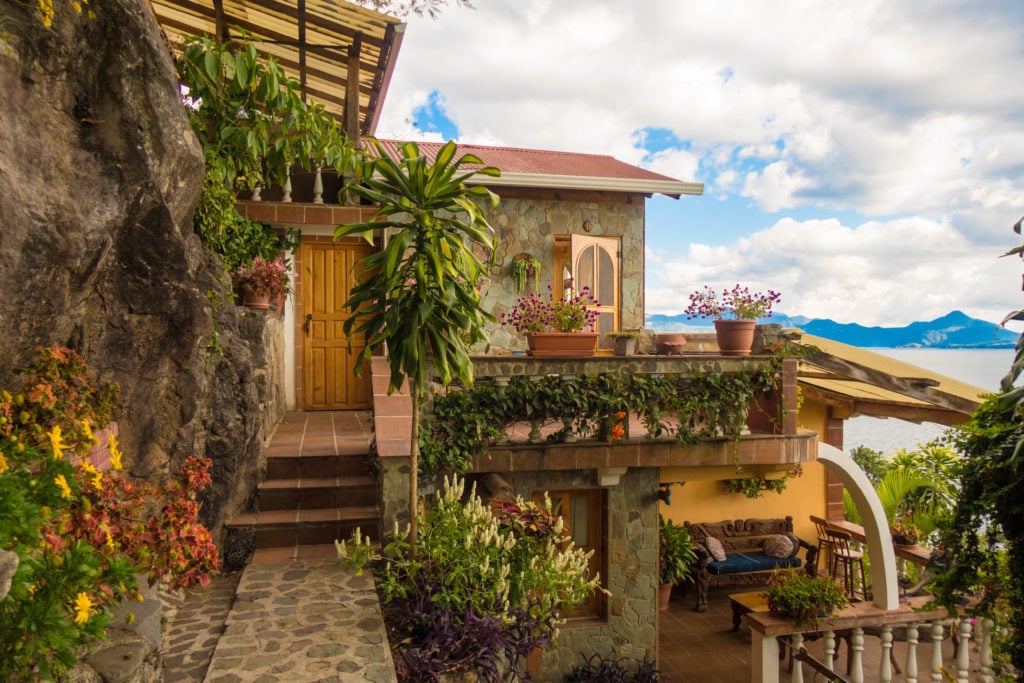 9. The weather is perfect in the wintertime.
If you're looking to escape frigid winter weather, then Guatemala is your place!
I visited during December/January and it was sunny the whole time – ranging from 75 to 80 Fahrenheit (23 to 26 Celsius). No rain, whatsoever!
Guatemala is known for having warm temperatures year-round, so don't limit yourself to only the winter months. Just be prepared for a bit of rain during other seasons!
10. Guatemala is off the beaten path.
What initially intrigued me was the fact that almost no one goes there. When I went, I knew a total of zero other people who'd been there.
If you compare Guatemala to the likes of neighboring countries such as Mexico or Costa Rica, Guatemala is no comparison in terms of visitors. The country received just 3 million total visitors in 2019, meanwhile, 97 million people visited Mexico, right next door!
That's a major plus because it means more authenticity, fewer crowds, and better prices!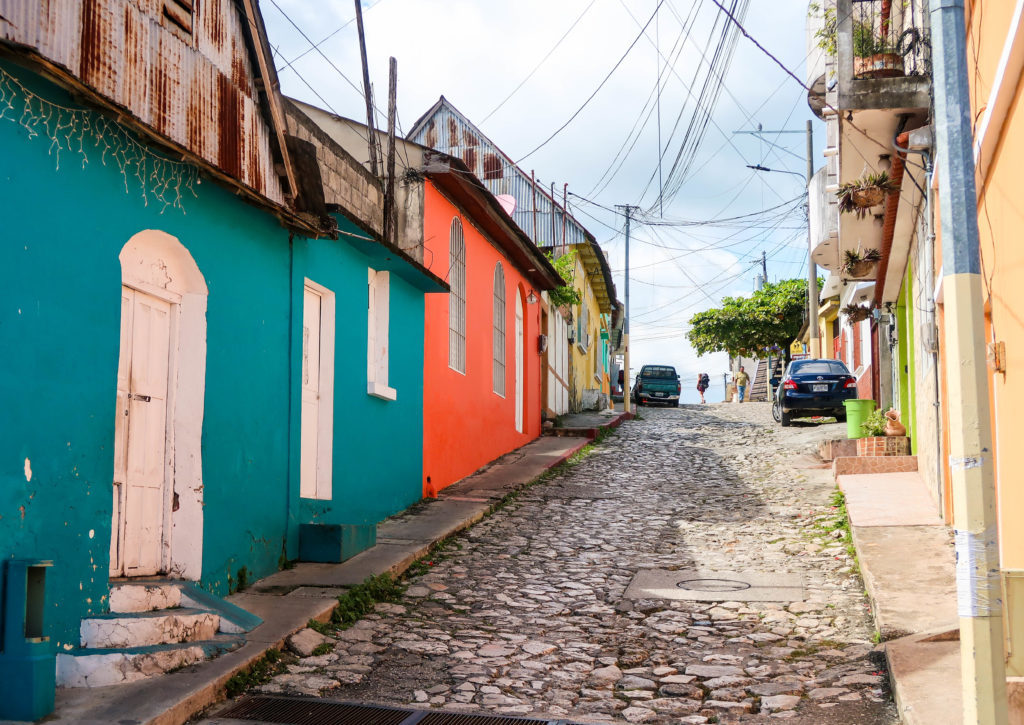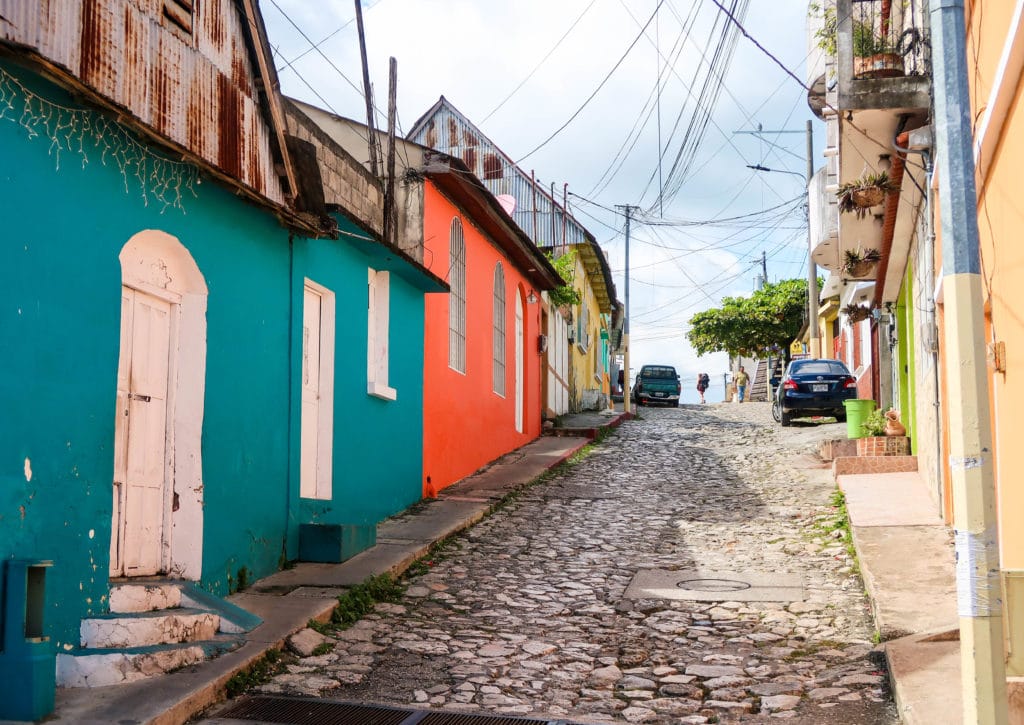 Bonus: If you live in the United States or Canada, traveling to Guatemala is fast and easy.
If you live nearby a major hub in the USA or Canada, you can get there in no time! And you can find cheap flights easily.
When I booked my flight from Los Angeles to Guatemala City, I was stoked to find a roundtrip, direct flight for about $400. And the journey to Guatemala City, only took 4.5 hours. What a win!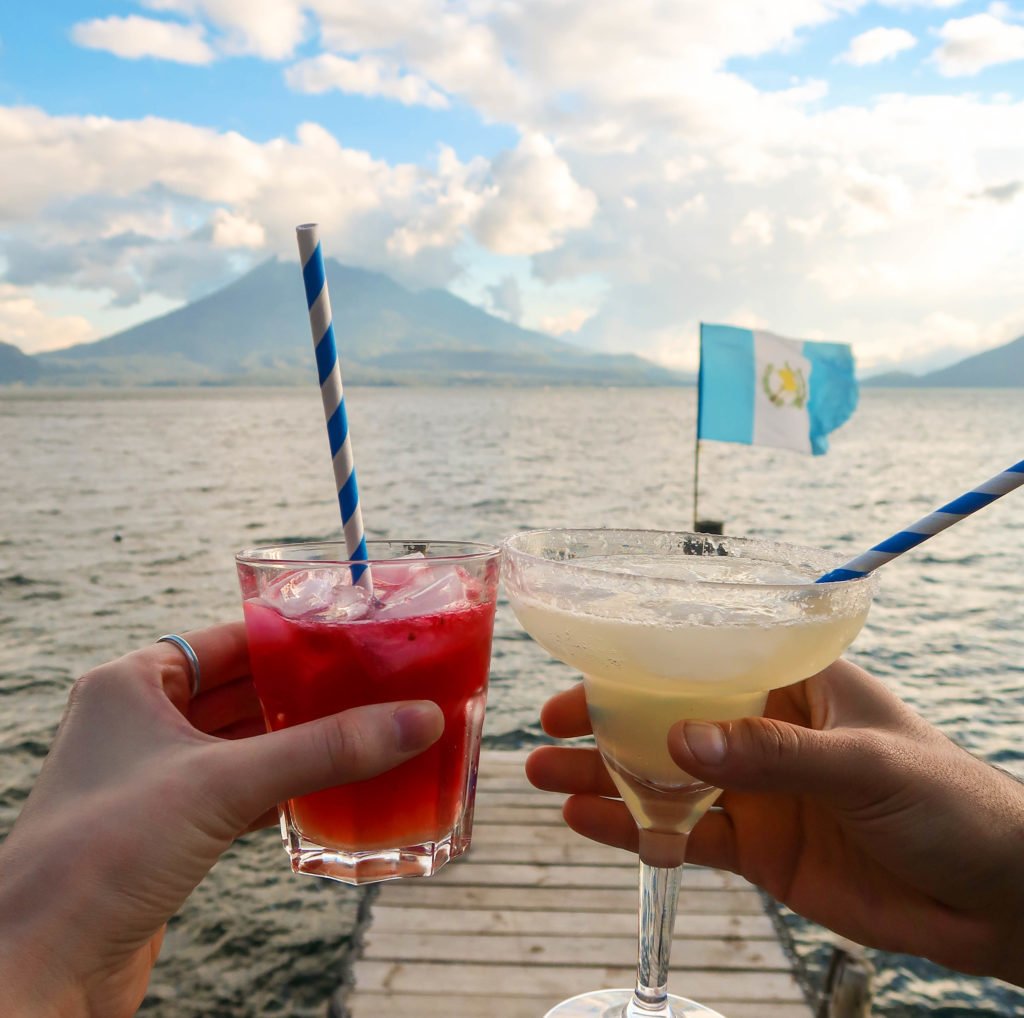 Why Visit Guatemala?
10 Reasons to Visit Guatemala on Your Next Trip
Well, those are my top 10 reasons to visit Guatemala!
If you're looking for an amazing and off-the-beaten-path destination to visit, look no further. With its rich culture, natural beauty, incredible Mayan ruins, welcoming people, warm weather, and boundless outdoor adventures, there's something for everyone in this lush country. And the best part? It's still relatively undiscovered – so you can fully appreciate all of the country's charms without a sea of other travelers.
So what are you waiting for? Why not choose Guatemala as your next vacation destination?
Did you know…
When you book travel or purchase something through our links, we receive a small commission, at no extra cost to you? Your support enables Maddy's Avenue to keep producing helpful travel content. Thank you!
Guatemala Travel FAQs
Is Guatemala worth visiting?
Guatemala is one of the most beautiful countries in the world, and it is absolutely worth visiting! With no shortage of culture, ancient Mayan ruins, stunning lakes, diverse rainforest wildlife (like monkeys, jaguars, and toucans), delicious food, colonial cities, and white-sand beaches, this country has so much to offer! There are so many reasons to visit Guatemala ASAP!
What are the best times of year to travel to Guatemala?
The best time of year to go to Guatemala is the dry season, which spans from November to April. Pretty much every day is sunny during this time! The country enjoys warm weather year-round, but you can expect humidity, plenty of rain, and thunderstorms from May to October.
What is the official language in Guatemala?
Spanish. But 24 other Mayan and indigenous languages are spoken in Guatemala.
How safe is it to travel in Guatemala?
Like any other travel destination in Central America, you can't call Guatemala "safe." Crime rates – both violent and petty – are high. Especially in Guatemala City. However, traveling to Guatemala can be safe enough when you take proper precautions – just as you would anywhere else! Staying in secure accommodation, leaving valuables at home or in the hotel safe, wearing inconspicuous clothes, sticking to busy tourist areas, traveling with another person, and using safe transportation are all ways that you can mitigate safety risks. Don't let fears of safety stop you. There are so many amazing reasons to travel to Guatemala!
How to avoid getting sick in Guatemala?
Unfortunately, getting sick with traveler's diarrhea in Guatemala is super common. I actually got sick there twice, ugh! It happens. But there are some things you can do to help you avoid getting sick! Check out my guide on How to Avoid Traveler's Diarrhea here.
What are the top reasons to visit Guatemala?
Many people don't realize how beautiful Guatemala is, and how much the country has to offer to travelers of all kinds! Guatemala is an incredible country, rich in culture, wildlife, adventure, ancient history, and natural wonders. Some of the top reasons to visit Guatemala include ancient Mayan ruins like Tikal, the colonial city of Antigua, Lake Atitlan, friendly locals, affordable prices, good weather, delicious food, and hiking active volcanoes.
What do you think? Have you visited this amazing country before? What are your top reasons to visit Guatemala?
P.S. If you're traveling around Central America, check out this post on 10 Reasons to Visit Belize.