While traveling through Europe, one of the biggest mistakes you can make is eating at tourist trap restaurants.
Take Paris, Rome, Florence, Berlin, or London. Each of these famed foodie cities has the potential to serve you the best meal you've ever had. The kind of meal that you will dream about for years to come.
However, these cities could also very easily serve you up a mealtime fiasco, fraught with flavorless and inauthentic food, insanely high prices, bad service, and feelings of anger and disappointment.
Tell me, which would you rather?
In my opinion, experiencing authentic, local food is one of the greatest parts of traveling. And admittedly — as a foodie, through and through — food is one of the main reasons why I travel.
Nowadays, I shudder at the idea of ever falling into another tourist trap (because yes, years ago, during our rookie days of traveling in Europe, we fell into more tourist trap restaurants than I'd like to admit).
If you want to have the best possible time in Europe, then you should avoid making the same mistakes we — and so many other travelers — have made before you.
You must learn how to avoid tourist traps!
So without further ado, here are 10 essential tips for avoiding tourist traps in Europe!
How to Avoid Tourist Traps in Europe: 10 Guidelines for Choosing Restaurants
First of all, what is a tourist trap?
A tourist trap is a place (a restaurant, for the purposes of this article) specifically designed to attract tourists, and charge them outrageous prices for things they don't necessarily want or need.
In the case of tourist trap restaurants, everything will be overly expensive. The food will be inauthentic, often of bad quality and/or flavor, and could even just be store-bought and thrown into an oven or fryer. And lastly, the service will likely fall short.
The following tips on how to avoid tourist traps may seem obvious. But if that were really the case, then why do tourists continue falling into these sneaky traps? Pay attention, friends.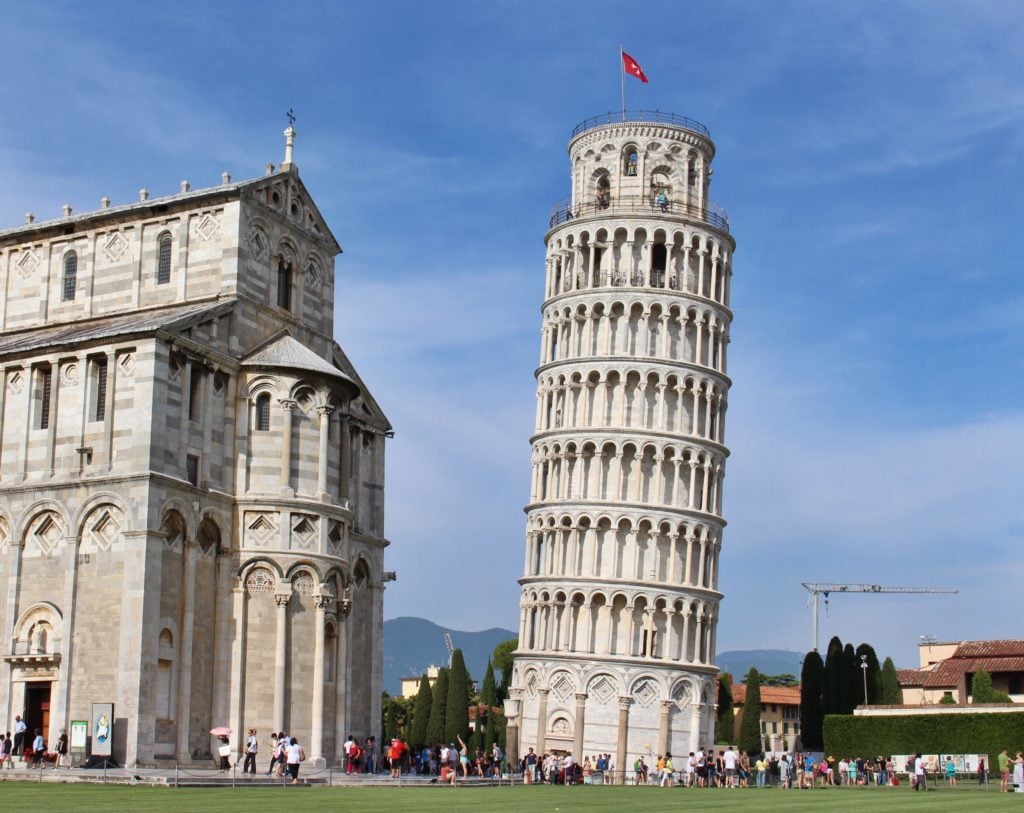 #1 Avoid restaurants nearby big tourist attractions.
No matter where you are in Europe, you should always avoid restaurants nearby huge tourist attractions such as the Eiffel Tower, the London Eye, the Leaning Tower of Pisa, or the Trevi Fountain.
It's safe to assume that any restaurants in these areas are tourist traps, for two obvious reasons:
Generally, locals don't hang out in tourist-filled areas, and they certainly don't eat there!
Millions of tourists come from around the world to see these attractions, so of course, all of the establishments in the immediate surroundings target them.
Years ago, after our first visit to Paris, we left the city believing that it was outrageously expensive. After visiting many times since then, we've realized that, no, a soda doesn't actually cost $7… We were just at a tourist trap café nearby the Eiffel Tower. Duh!
#2 If an usher tries to lure you in and seat you, don't let them.
As you walk through touristy neighborhoods, you will likely encounter multiple ushers offering you "delicious food" and "great prices."
Believe it or not, some ushers can be rather aggressive, physically trying to pull you in. Meanwhile, others might offer you a "free" aperitif or appetizer (which you will find on your bill at the end of your meal). Whatever their trick, don't fall for it!
If a restaurant's food, atmosphere, and service really are superior, it will show.
You'll smell the enticing aromas, and you'll see a lively dining room full of satisfied, smiling patrons. No usher necessary!
#3 Don't eat anywhere where the menu is translated into multiple languages.
If a restaurant's menu is translated into multiple languages, you should interpret that as an immediate red flag, and run the other way.
The locals speak whatever the local language is; they don't need menus in English, French, Mandarin, German, Spanish, and Russian.
Any restaurant that does this exists for tourists, and tourists alone.
Don't be afraid of the unknown! Your waiter — or the internet — can help you translate that menu into words you understand.
#4 Don't eat at places where pictures of food are displayed on the windows.
I hate to say this, but it's the sad truth.
Oftentimes, the photos of food that are displayed on tourist trap windows are provided by the same companies that mass-produced, froze, and shipped that food to the restaurant.
When you go to London, the last thing you want is fish and chips that you could've purchased from the frozen section of the grocery store, right?!
Gross.
#5 Pass on restaurants that have actual plated food on display.
Is "fresh" pasta on display outside? What about a "delicious" seafood platter?
Locals and savvy travelers know what the area's typical food is supposed to look like; they don't need a sketchy display!
Just keep walking.
#6 Skip anywhere that's advertised on your city map or destination brochure.
Often, when you arrive at your hotel, the concierge will give you a map, circle your hotel for you, and show you how to get around the city.
Usually, that map will also include advertisements for touristy restaurants and activities.
Since you're on a mission for authenticity, pay those ads no mind and move along — no matter how enticing that "great deal" may sound.
Remember: those ads were strategically placed there to fall into the hands of tourists that need maps!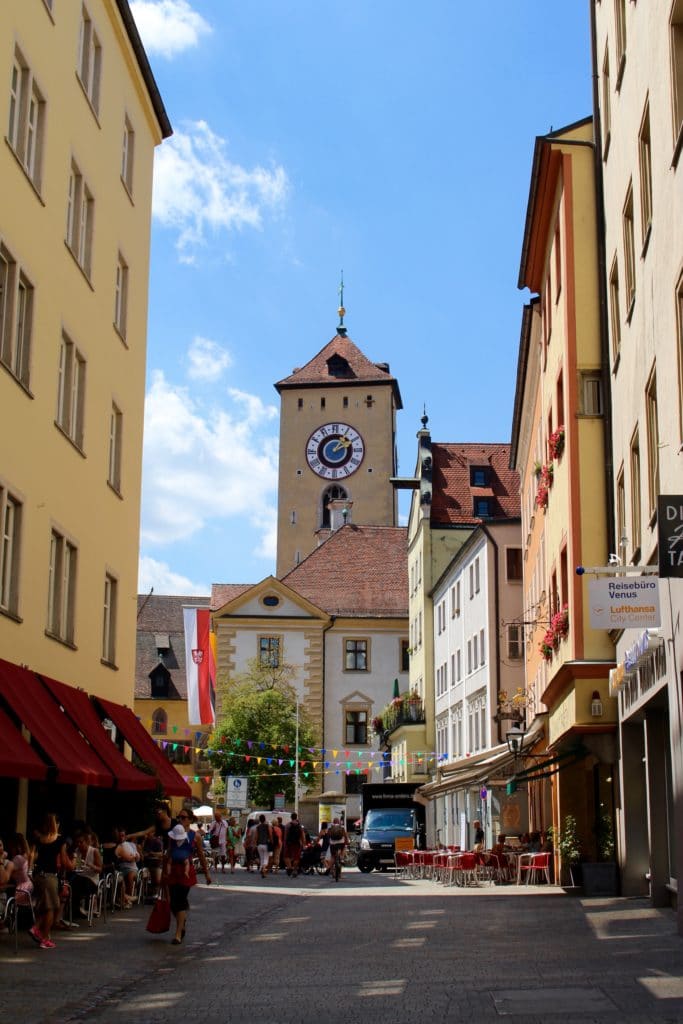 #7 Don't take recommendations from your hotel's concierge.
Sometimes hotels receive kickbacks for sending their guests to nearby tourist trap restaurants.
Do yourself a favor, and don't listen to restaurant recommendations from the front desk staff.
(There are exceptions to this rule! If you're staying at a very nice, renowned hotel, the concierge will be there to genuinely assist you in creating the best trip possible. You can trust them.)
#8 Avoid anywhere that looks too flashy.
Are there tons of stickers on the windows for things like free WiFi and souvenirs? How about flashing, lit-up signs? Are the servers dressed up in funky costumes? Is the décor a bit over-the-top?
Say goodbye!
(Note: Stickers for awards and acknowledgments from the likes of Michelin Guide and Zagat are definitely okay.)
#9 Look and listen for tourists.
Many cafés in Europe have outdoor seating, which means you can easily decipher a tourist spot from an authentic local joint.
Do you hear lots of foreign languages? Do you see huge tour groups?
If you do, then it might be a tourist trap!
#10 Always do your research before your trip!
When it comes to choosing great restaurants, there are two rules you must always follow:
Always do your research before you arrive.
Never settle for mediocre.
If you prepare, and actively search for the best restaurants in any given city before you arrive, you can pretty much bypass all of the above tips and go straight for the great spots.
But how do you research?
Well, you read trusted travel and food blogs written by experts who have been to (or better, live in) the place(s) that you're visiting.
Then, based on the articles you've read, you make a list of places you might want to go. And then you cross-check them with review sites and apps such as Google Reviews, Yelp, FourSquare, TripAdvisor (sometimes), and/or whatever other sites the locals use.
Then, you save all of those restaurants in your Google Maps app on your phone, so that you'll know where to go whenever hunger strikes.
And lastly, once you've arrived at your destination, talk to people! Chat with the locals you meet in the streets, markets, and restaurants, or ask your Uber driver!
Locals know best where to go and where to avoid, so never be afraid to ask.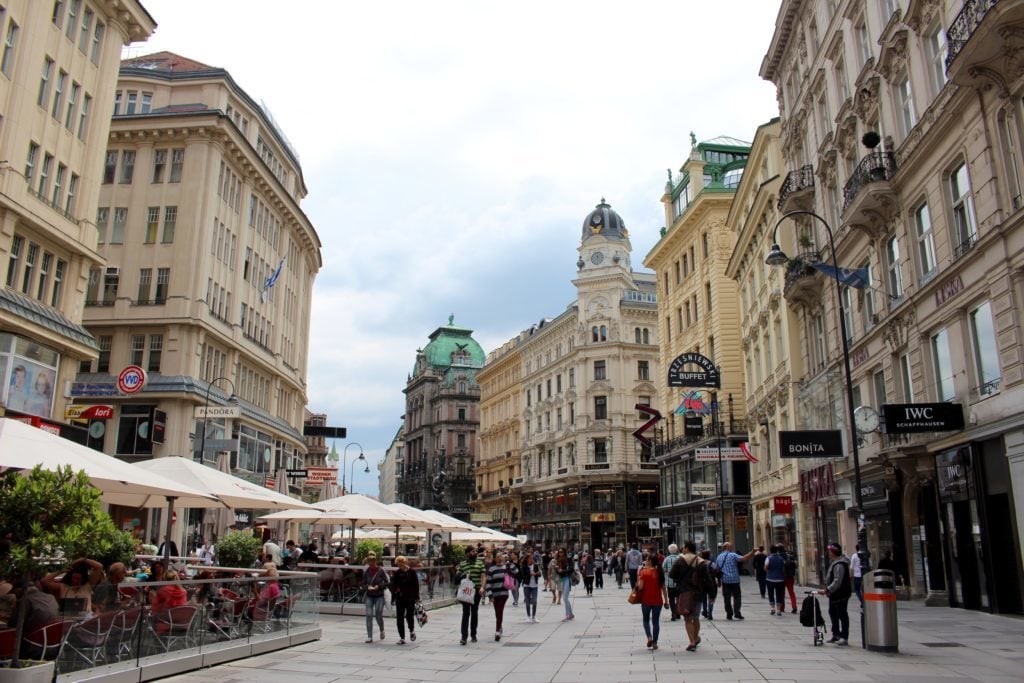 How to Avoid Tourist Traps in Europe:
10 Guidelines for Choosing Restaurants
Nothing can ruin a trip like bad food can.
Especially in places like France or Italy, when you've grown up hearing about how amazing the food is, and you've been dreaming about it for forever.
Now that you know how to avoid tourist traps, your next trip to Europe will be a breeze.
Just follow the 10 guidelines above on how to avoid tourist traps, and you will be well on your way to the best trip ever — complete with lots of delicious food, authentic experiences, and a happy, healthy bank account!
Did you know…
When you book travel or purchase something through our links, we receive a small commission, at no extra cost to you? Your support enables Maddy's Avenue to keep producing helpful travel content. Thank you!
Are you guilty of dining at tourist traps? What advice would you give on how to avoid tourist traps? Let us know in the comments.