Planning to travel with a friend for the first time? When done right, traveling with your bestie can be one of the most fun and rewarding travel experiences you can have. You'll create memories that last a lifetime, inside jokes you'll laugh about for years to come, and you'll return home with a stronger, closer relationship than you left with.
But if there's one thing I've learned from years of traveling with friends, it's that you need to choose your travel buddies wisely!
If not properly discussed, the many unexpected stressors of travel, combined with your own expectations and idiosyncrasies, can actually lead to major disagreements, disappointments, and strains on friendships.
Before you travel with a friend, it's important to talk about what your travel expectations are. To make sure you're on the same page about everything from destinations to budgets, here is a list of 11 questions you should ask your friend before you travel together!
11 Questions to Ask Before Traveling with a Friend
Where should we go?
So often, a trip starts with you saying, "Let's go somewhere! I need a vacation!" and your friend replying, "YES! Where should we go?" It's not that you've both already been dying to go somewhere, and so you do. Instead, you're just throwing out suggestions and deciding from there.
Once you settle on the country, then you'll need to choose which cities, towns, beaches, national parks, etc. that you will visit. This is where it can become tricky, as you only have so much time!
Make sure that you're open to all options, and be honest about what you want.
What's your budget?
When it comes to budget, it's very important to be on the same page.
Because you're going to split the cost of accommodation, book the same experiences, travel via the same transportation, and do mostly everything together, you need to agree on how much you can spend.
It's a good idea to settle on a total budget (such as $5,000 for the entire trip, flights included), and from there, you can decide where to allocate what money.
And then of course, what you spend on personal things like food and souvenir shopping once you arrive is completely up to you.
What's your travel style?
Are you into slow travel? Do you like to stay in one place (city or country), for an extended amount of time, to experience everything locally? Or do you like to pack multiple destinations into one trip and only spend a few days in each one?
If you can't agree, meet somewhere in the middle! For example, choose one or two countries, but visit different tourist destinations within each one. That way, you get a good feel for the country, while still visiting lots of new and exciting places.
Are you low-maintenance or all about luxury?
While traveling, do you need all of the comforts of home? Or are you happy to go with the flow and "rough it" a bit?
Are you a luxury traveler? Do you like staying in fancy hotels, eating at Michelin-starred restaurants, and taking first-class transportation? Is showering every day non-negotiable? Do you need a comfy (and clean) place to lay your head?
Or do you like backpacking? Staying in hostels, eating street food, and hitchhiking? Are you keen to go camping? Are you happy to travel via cramped trains or overnight buses?
Talk about what comforts you need and what you can go without. Then, you can decide on what to book.
What are your main travel interests?
In other words, WHY do you want to travel to this place? What do you want to do when you're there?
Are you into history or art? Do you want to visit all of the museums?
Are you a foodie? Does it matter much where you eat?
Is giving back important to you? Do you want to volunteer somewhere?
Do adventure sports tickle your fancy? Maybe you want to go hiking, biking, snowboarding, surfing, etc.
Are you a mega-tourist? Is it super important to you to visit all of the "must-see" places?
Do you love photography? Are you dedicated to taking the perfect image at each site?
Are you all about the nightlife and partying?
Once you know what your interests are, you can decide how you will spend your time. (But if your friend's travel interests don't align with yours at all, it may be wise to reconsider traveling together!)
What are your top priorities?
Is there something that you can't compromise on? Something specific you refuse to miss? (Like touring the Colosseum in Rome?)
Are you dying to visit a certain city? Is there an iconic experience you won't skip? (Like visiting Bagan, Myanmar and hot air ballooning over the pagodas at sunrise?)
Discuss what your top priorities are. From there, you can decide to do them together, or figure out how to make it work otherwise.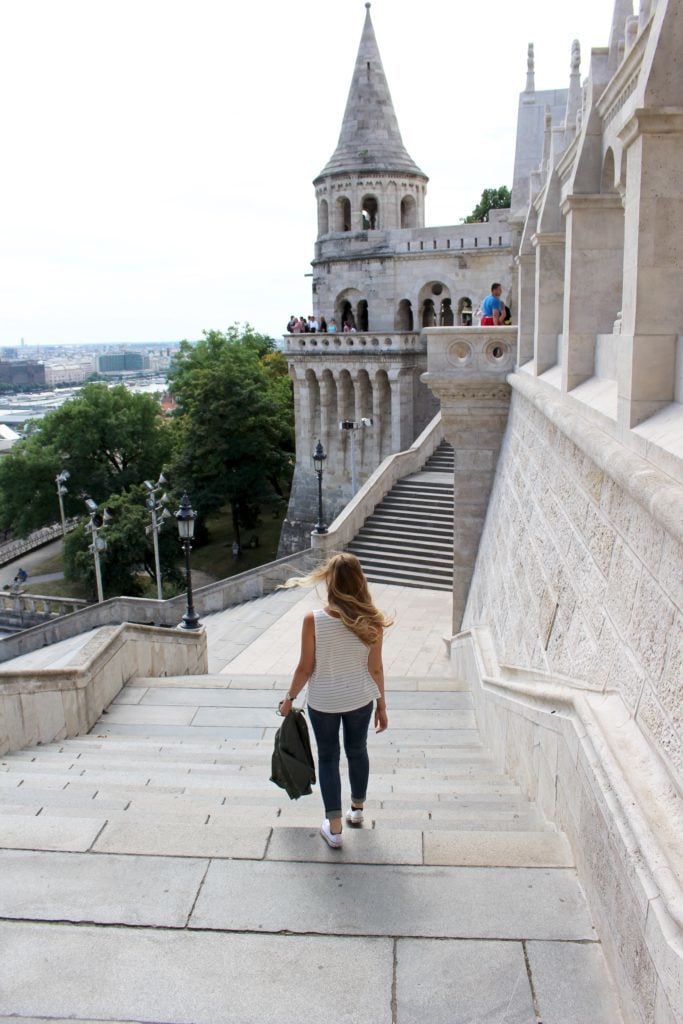 Are you okay going solo?
If you can't figure out how to compromise, then temporarily separating can be a great solution. Would you both feel comfortable separating for a few hours (or a few days) so that you can both achieve your travel goals?
Examples:
You only have a few hours to spare and can't agree on what to do. So you go to the art museum while your friend takes a cooking class.
Your friend has already been to Sydney and doesn't want to go again. So you go to Sydney on your own, while your friend spends some extra time in Melbourne. Then, you meet up again in a few days at the next destination.
Want more travel tips? Check out these posts:
What really bugs you?
If you're close with your travel buddy, then you might be familiar with certain tendencies they have – tendencies that may not bother you every few weeks when you see them, but that you know will while you travel together constantly!
Is your friend is super indecisive when it comes to choosing activities? Let her know that you don't want to call all of the shots, and "I don't mind, it's up to you" isn't an acceptable answer all of the time!
Is your friend a picky eater? Find out what foods they've sworn off, to avoid your own disappointment later.
In my opinion, most things aren't worth mentioning, but you'll have to decide, depending on your specific situation!
How do you deal with stress?
Traveling isn't always poolside cocktails and delicious local dinners. Sometimes stressful, downright shitty things happen – like missing a flight, seriously injuring yourself, losing your luggage, or getting explosive traveler's diarrhea for days…
What I mean is, things don't always go to plan. It's important to talk with your friend about what kinds of situations stress you out, what you act like under stress, and how you can best deal with it together.
Do you get hangry (like really hangry) if you don't eat every three hours? Do you like to be in control of every situation?
When you're stressed, do you need space? Or do you need to talk it out? Are you calm and cool, or are you a worrywart who needs a little reminding to chill out?
Is partying a priority?
Keen for a little boogie? Like to get on the booze? Are you both single and ready to mingle?
Is nightlife a priority for either of you? How often do you want to go out, and stay out late?
And can you function with a hangover?
If you want to dance, drink, and party every night, but your friend doesn't, that could be a problem! Discuss your expectations and decide on a happy medium.
Should we set an alarm?
Do you like to wake up early in the morning and see as much as you can? Or wake up slowly, have a coffee, and welcome the day with soft energy?
There's nothing worse than traveling with a friend who won't get out of bed until 11 am every day (coaxing required), when you wake up with the sun and are excited to seize the day. (Evan, my little brother, I'm talking about you!)
Figure out if your friend has similar sleeping patterns to you. If not, you may want to go out and do something, and plan to meet them somewhere once they're awake and ready to explore.
Did you know…
When you book travel or purchase something through our links, we receive a small commission, at no extra cost to you? Your support enables Maddy's Avenue to keep producing helpful travel content. Thank you!
11 Questions to Ask Before Traveling with a Friend
Some of my favorite and most memorable trips have been with my friends – like when I traveled for 5 months through New Zealand, Australia, and Southeast Asia with my best friend, Diana. But I've also run into some sticky situations when traveling with friends – like missing expensive long-haul flights and having little disagreements.
Before you travel with a friend, my advice is to make sure you're vibing. Get on the same page. Have a conversation. Ask the questions above. And have an amazing time with your bestie!
Want more travel tips? Check out these posts: