As the culinary and culture capital of Mexico, beautiful Oaxaca City has so much to offer to serious travelers.
After spending one week exploring and eating our way through Oaxaca this past August, we can think of one million reasons that you should visit as soon as possible.
If discovering a vibrant city full of bustling markets, rainbow-colored colonial architecture, incredibly rich history, artisan galleries and workshops galore, friendly locals, and some of the world's best street food interests you, then Oaxaca is your place.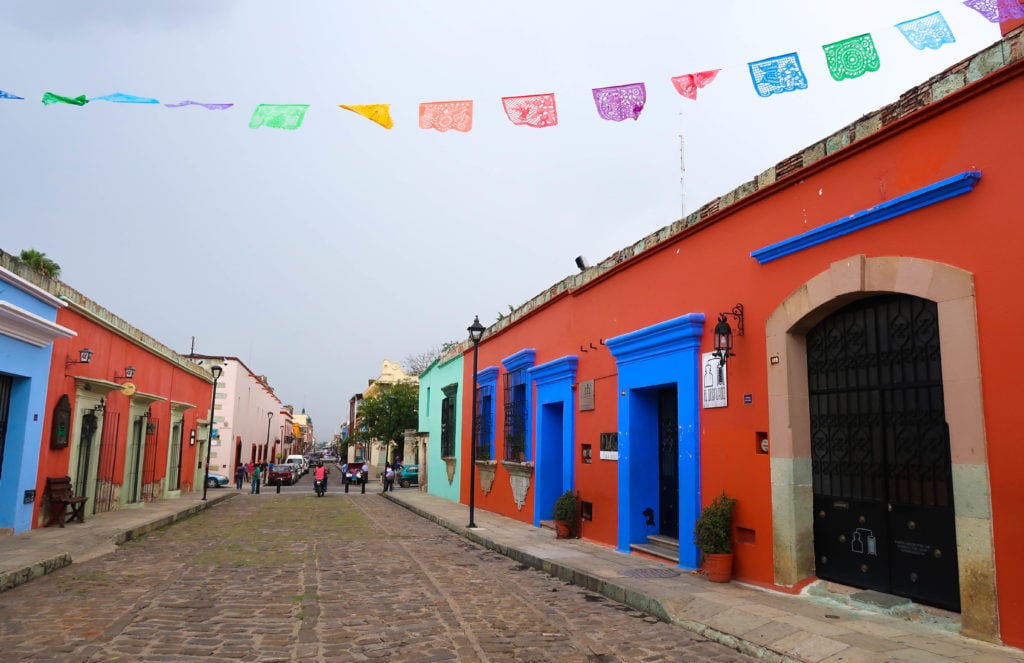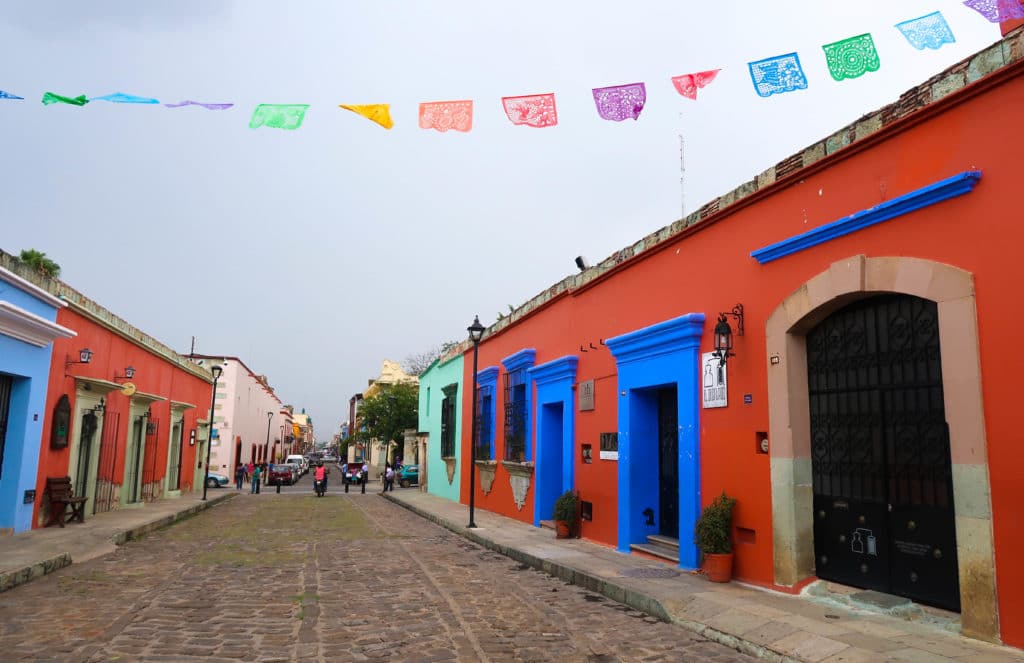 And the good news is, that's only a small portion of what Oaxaca brings to the table. There are so many other reasons to visit Oaxaca City, Mexico.
If there's one thing we're sure of in this life, it's that are going to love Oaxaca.
So without further ado, here are our top ten reasons to visit Oaxaca City, Mexico!
10

 Reasons to Visit Oaxaca City, Mexico ASAP
1. The stunning colonial architecture
Oaxaca's bright- and bold-colored colonial architecture is another of the many reasons to visit Oaxaca.
These vibrant centuries-old colonial buildings, which line each and every worn cobblestone street, bring even more life to a city that's already so rich with culture, energy, and charm.
All of the little details — the different-colored doorways, the intricately hand-carved moldings, the potted plants, the wrought-iron lampposts, and all of the delicately painted murals — add to Oaxaca's extraordinary beauty.
No doubt, Oaxaca is a haven and an endless inspiration for photographers, painters, and craftspeople — and really, for everyone else, too.
2. The fantastic street food
If you have a few hundred pesos, then you have enough to feast like royalty on the streets of Oaxaca.
As you walk the city streets, you will encounter countless street food stands and carts selling all kinds of Oaxacan delicacies.
We recommend you endeavor to try them all!
One of the greatest parts about Oaxaca is its to-die-for street food, so please don't make the mistake of only dining in Oaxaca's famed and well-respected restaurants.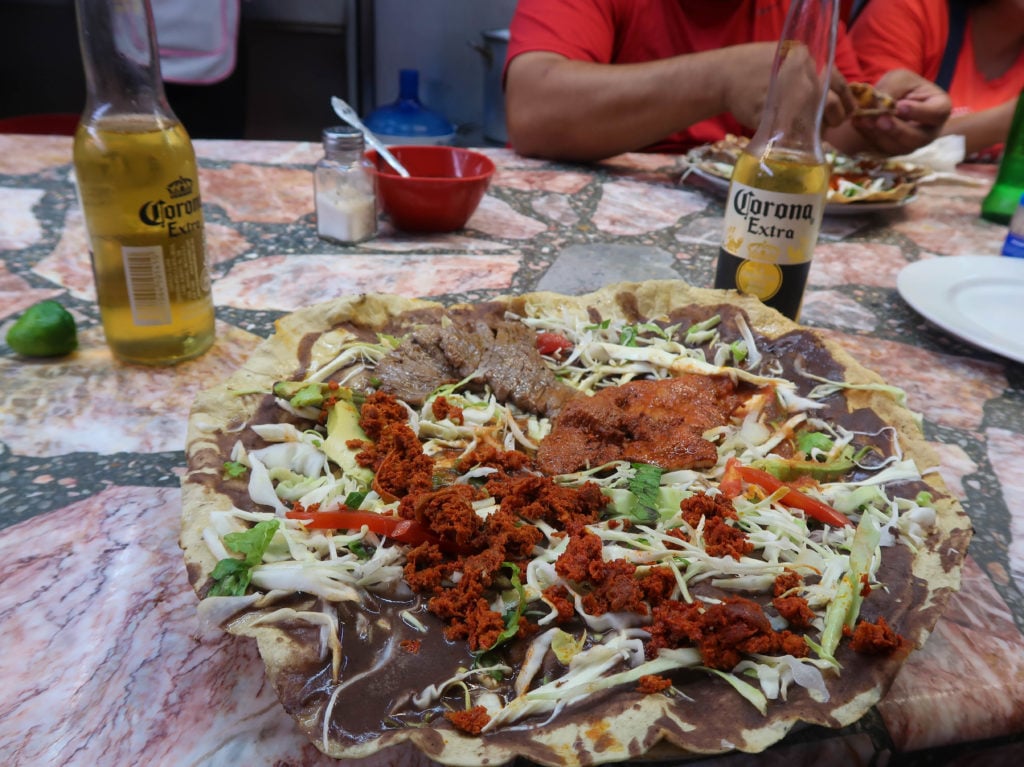 A few of our favorite Oaxacan street foods include:
TLAYUDAS. Like Mexican pizzas, tlayudas are huge, crunchy corn tortillas topped with refried black beans, quesillo, tomato, avocado, and your choice of grilled meats: tasajo, chorizo, or cecina. Be careful, because tlayudas highly addictive!
TAMALES OAXAQUEÑOS. These babies are different than the typical tamales you've had at home. Just imagine corn masa stuffed with mole negro and tender, shredded chicken, all steamed to perfection inside of a flavorful, moisture-locking banana leaf. There may not be anything better in this world.
MEMELAS. Usually eaten as antojitos (little snacks), memelas are thick corn tortillas, toasted on a hot comal, and then stacked with all kinds of toppings. We prefer tinga, chorizo con papas, or mole negro! 
EMPANADAS OAXAQUEÑOS. Completely unlike the South American minced-meat empanadas you're thinking of, Oaxacan empanadas more resemble American quesadillas. You will find vendors throughout the city cooking fresh tortillas over a hot comal, and layering on different ingredients like mole amarillo, chicken, quesillo, and/or flor de calabaza, before folding them in half.
TETELAS. But wait, here's yet another delicious tortilla-based street food! Tetelas are thin corn tortillas which are folded into triangles and stuffed with various ingredients. The most common variation of tetelas includes a filling of refried beans, queso fresco, and crema.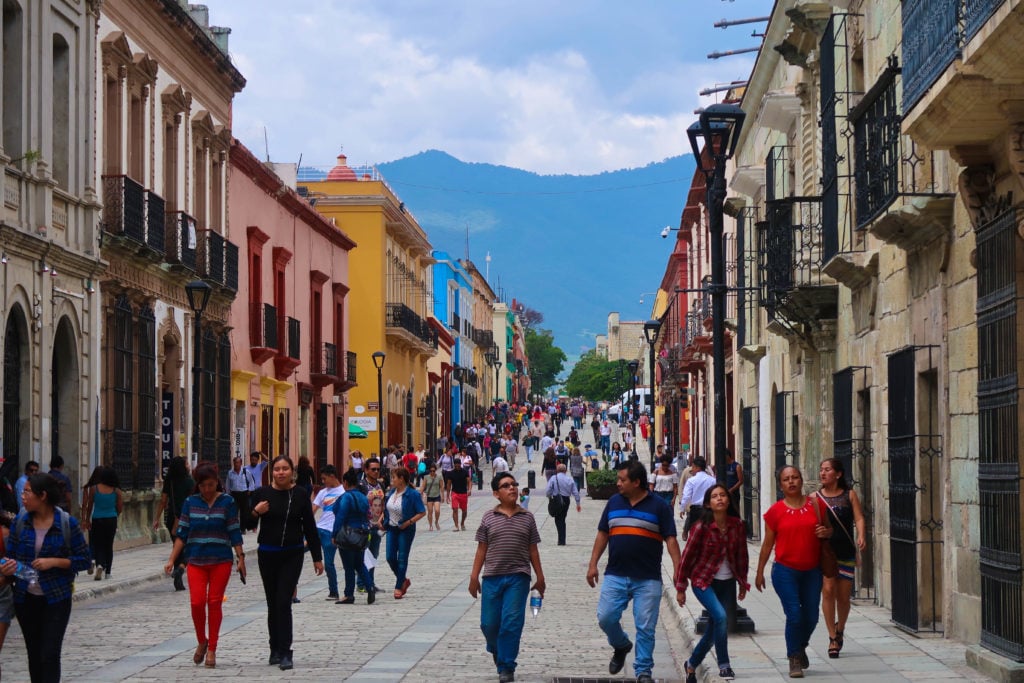 3. The absence of mass tourism
When we visited Oaxaca in August, I'd estimate that we encountered a maximum of 20 other travelers per day. Oaxaca is not like Cancún or Cabo, where you barely feel like you've left the States because all you see are tourists, tourist traps, and resorts.
On the contrary, Oaxaca is still a very authentic destination. It's not Americanized in the slightest.
Thankfully, the Oaxacan people — no matter their specific indigenous roots — hold firmly to their own traditions, beliefs, and ways of life, but also embrace what it is to be Mexican. For this reason, only serious travelers visit Oaxaca. Only the travelers who are interested in what Oaxaca does best — food, crafts, and culture — visit this beautiful city.
The fact that there aren't many other travelers visiting Oaxaca means that you're going to get an all-around authentic experience. You'll have the opportunity to explore freely and partake in the adventures that are daily activities for the Oaxacan people.
4. The many indigenous cultures
One of the most special aspects of Oaxaca is its deep and varied indigenous roots. Just to give you an idea, throughout the state of Oaxaca, there are 16 different indigenous languages spoken, most of which include many different dialects.
The most prominently spoken indigenous languages are Náhuatl, Zapoteca, Mixteca, and Mazateca, and more than likely, you will hear them as you walk through the streets of Oaxaca!
One of the highlights of our trip to Oaxaca City was a our short drive to Teotitlán del Valle, a Zapotec community, in which we learned how they've been creating natural dyes and intricately weaving rugs and other masterpieces for centuries.
The indigenous cultures of Oaxaca permeate every part of life. The food, the pottery, the mezcal, the textiles, everything.
All of these cultures seamlessly converge to become one, and that's why culture of Oaxaca is so interesting, rich, and beautiful.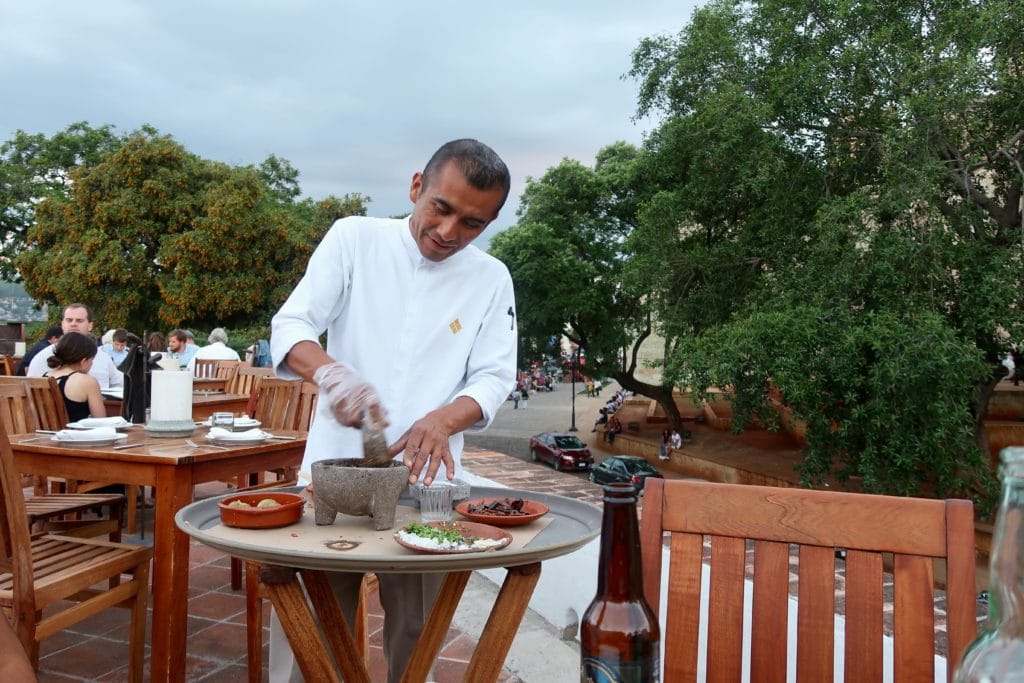 5. The revolutionary restaurants
Oaxaca is home to some of the greatest restaurants in all of Mexico, but you really can't compare them to the others. That's because the food they serve is in a category of its own, so uniquely and simply Oaxacan.
Oaxacan food is the impossibly perfect blend of simple and complex. In fact, it's the simplicities of Oaxacan cooking (the basic but immensely fresh ingredients, its indigenous roots, and the traditional techniques) that make Oaxacan flavor profiles so complex, so intriguing, and so deeply satisfying.
If you want to experience the best of Oaxacan cuisine, then you must come hungry to dine at the chefs' tables who've made Oaxaca into the contemporary food capital it is today. (And you must also make reservations!)
Of all the fine restaurants in Oaxaca, one reigns supreme: Casa Oaxaca, by the legendary Chef Alejandro Ruiz. If you only have one opportunity to splurge in Oaxaca, this restaurant should be it. With appetizers like chile de agua stuffed with fresh ceviche, and served with a sweet, sour passionfruit sauce and pomegranates, as well as main courses such as pan-fried prawns with capers, flor de calabaza, mushrooms, guajillo, and banana purée, you are in for the ultimate treat.
Other notable restaurants include Los Danzantes, Catedral, Origen, and Pitiona, all of which should not be missed!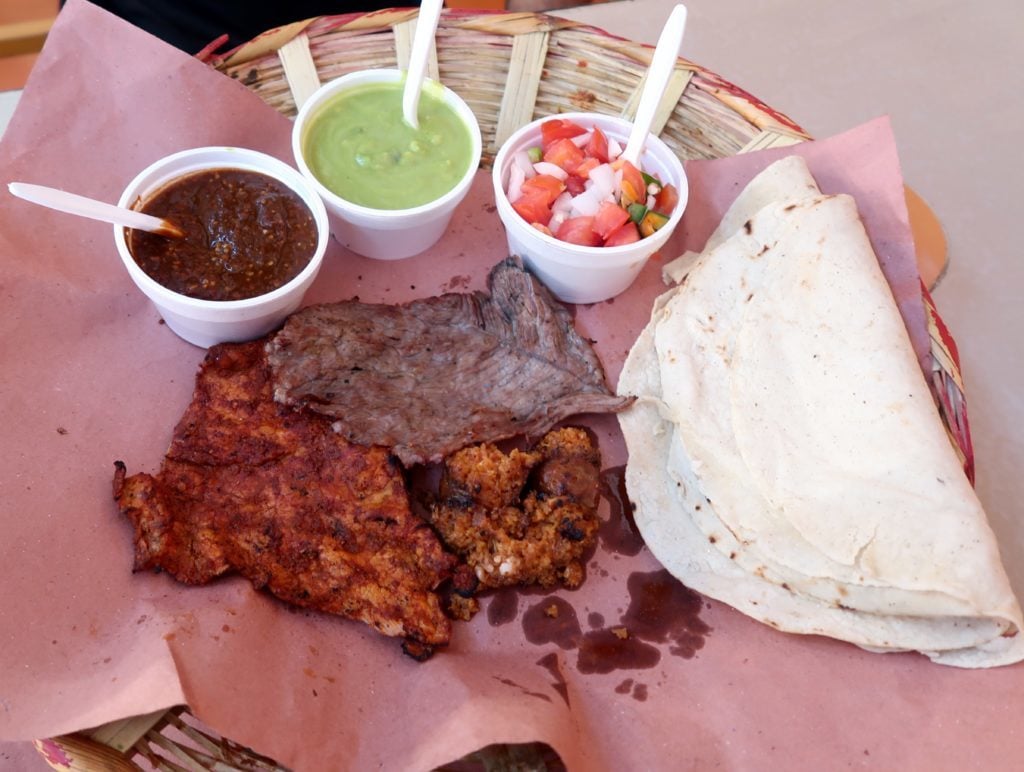 6. The bustling markets
Another of the most important reasons to visit Oaxaca is its many colorful, authentic markets that sell everything from fresh produce, typical ingredients, (smelly) meat and fish, and made-to-order foods, to vibrant hand-painted alebrijes, leather goods, beautiful blankets, hand-made ceramics, and traditional garments.
Markets in Oaxaca are like mazes. You could spend hours in the markets, weaving in and out of the different alleys and stalls, looking at all of the different goods, haggling with the vendors, and watching life in Oaxaca unfold.
While in Oaxaca there are five different markets you should explore: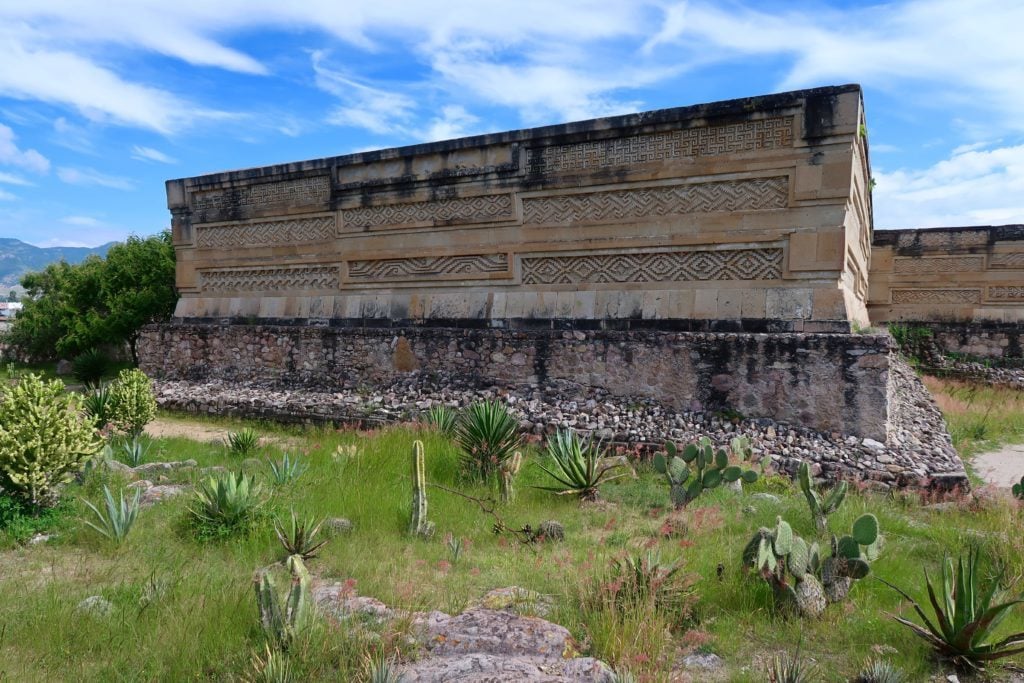 7. The endless day trip options
Oaxaca City is so fantastic that you'll feel reluctant to leave it behind for the day, as you go explore the state's important archaeological sites and ancient ruins. But we promise, what lies outside of the city is just as worthy of your time as the city itself!
The ancient archaeological ruins are one of the main draws outside of Oaxaca City. Some of the most famous and fascinating sites include Monte Alban, Mitla, and Yagul.
Some other key experiences include touring a mezcal distillery, hanging out at Hierve el Agua, seeing El Tule (the oldest tree in the world), meandering through the many indigenous markets, and maybe even visiting wildlife reserves to see jaguars.
8. The artisan galleries and shops
Oaxacans sure have a knack for creating beautiful things.
As you walk by the many inviting galleries, shops, and stands selling all kinds of lively paintings, décor, crafts, trinkets, and artisanal edibles (like chocolate, mezcal, and coffee) you may have a hard time keeping your wallet put away.
With so many lovely hand-crafted goods, you will want to buy everything. We literally paid $80 to check an extra suitcase to Oaxaca, so that we could fill it with all of the amazing artisanal goods we could get our hands on. We came prepared, knowing Oaxaca was the place to shop!
Even if you're not in the mood to buy anything, the art galleries displaying insanely awesome paintings are worth stopping into whenever you see them!
9. The abundance of charming B&Bs
As you walk down the cobblestone streets of Oaxaca, you will not recognize any big hotel chain names. They simply do not exist in Oaxaca. Instead, what you will find is an abundance of quaint, welcoming, family-run b&bs and hotels.
It seems that everything in Oaxaca, from the food and the handicrafts, all the way down to the b&bs and hotels, is traditional and authentic. What more can you ask for?
While in Oaxaca, we stayed at the lovely Hotel Casa de la Tía Tere, which is just one of the many charming accommodation options in the city. Between the traditional decór, the charming outdoor pool area, the welcoming staff, our daily breakfasts cooked to order, and the great location, we loved our one-week stay at the Hotel Casa de la Tía Tere.
You can find great deals on other enchanting Oaxaca accommodations here!
10. The fascinating museums
Between its indigenous roots and the Spanish Conquest, Oaxaca's history is incredibly rich and spans thousands of years. While in Oaxaca, you must visit the city's different museums to learn more about the region's history, its peoples, and its cultures.
Our favorite museum in Oaxaca is the Museo de la Culturas de Oaxaca. Set inside of the monastery of the Templo de Santo Domingo (which is also worth a visit by itself), this museum exhibits loads of ancient indigenous and Spanish artifacts, a library full of ancient books, and art galleries. We've been to many museums throughout the world, but this one is one of the best. What a stunner!
Another museum you cannot miss in Oaxaca is the Museo Textil de Oaxaca!
10 Reasons to Visit Oaxaca City, Mexico
Of the many reasons to visit Oaxaca City, those are our top 10.
Though, honestly, after spending one week there and experiencing everything we possibly could, we could come up with so many more great reasons to visit Oaxaca.
The history, the food, and the beautiful architecture are just a few of the reasons you will fall in love with Oaxaca City, Mexico.
We fell head over heels for the city, and I know that we'll be back sooner than later.
Did you know…
When you book travel or purchase something through our links, we receive a small commission, at no extra cost to you? Your support enables Maddy's Avenue to keep producing helpful travel content. Thank you!
Tell us, have you been to Oaxaca City, Mexico before? What did you love about the city? Can you think of any more great reasons to visit Oaxaca?